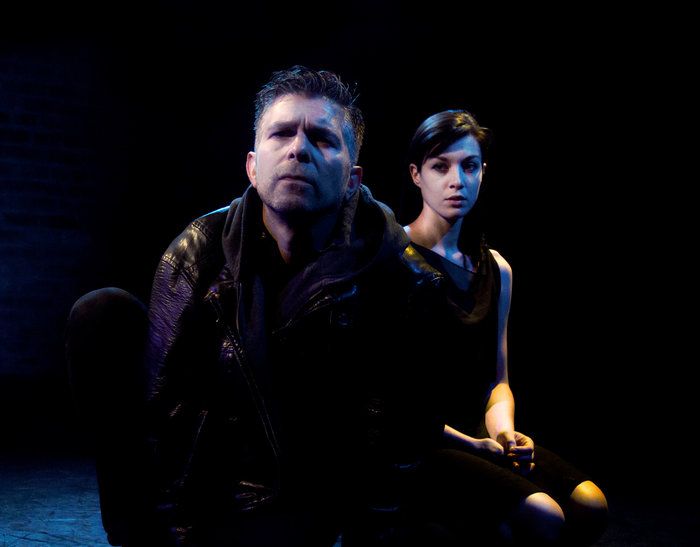 (Alex Emanuel & Stoya, photo by Linus Gelber)

http://www.newsarama.com/36339-dean-haspiel-off-off-broadway-play-to-debut-in-late-october.html

"Inspired by morbid events I experienced years ago, HARAKIRI KANE shifts between outlandish opportunity, existential crisis, and romantic irony. Fans of my Billy Dogma comix will recognize this deep cut where characters are forced to confront their own meaning at the crossroads between life and death. I'm truly excited to be collaborating with director Ian W. Hill and the actors who will bring this story to the stage."

Learn more about the play and buy tickets here: http://bricktheater.com/?type=show&id=1442

GEMINI COLLISIONWORKS 20TH ANNIVERSARY SEASON: https://shoutout.wix.com/so/bLvl1Cw4#/main

BUY TICKETS HERE: https://web.ovationtix.com/trs/pr/979738 and https://web.ovationtix.com/trs/pr/979738/1509508800000




Harakiri Kane
(aka Die! Die, Again!)
a new play by Dean Haspiel
designed and directed by Ian W. Hill
assisted by Berit Johnson
costumes by Holly Pocket McCaffrey

Harry Kane, former boxer, is a reluctant angel of death with amnesia who uncovers the truth of his mortal demise and tries to beat death at its own game, only to fall in love with its most prized acolyte before choosing whether to live forever as an immortal specter or die, again, an honest man. Meanwhile, a serial killer with an impeccable palate searches for his own form of immortality as both a chef and a murderer.

An existential noir about love, life, death, and the dregs of immortality, from Emmy-Award-winning, Harvey, Ignatz, and Eisner-nominated comic writer/artist Dean Haspiel, and featuring the NYC stage debut of noted pornographer, Stoya.