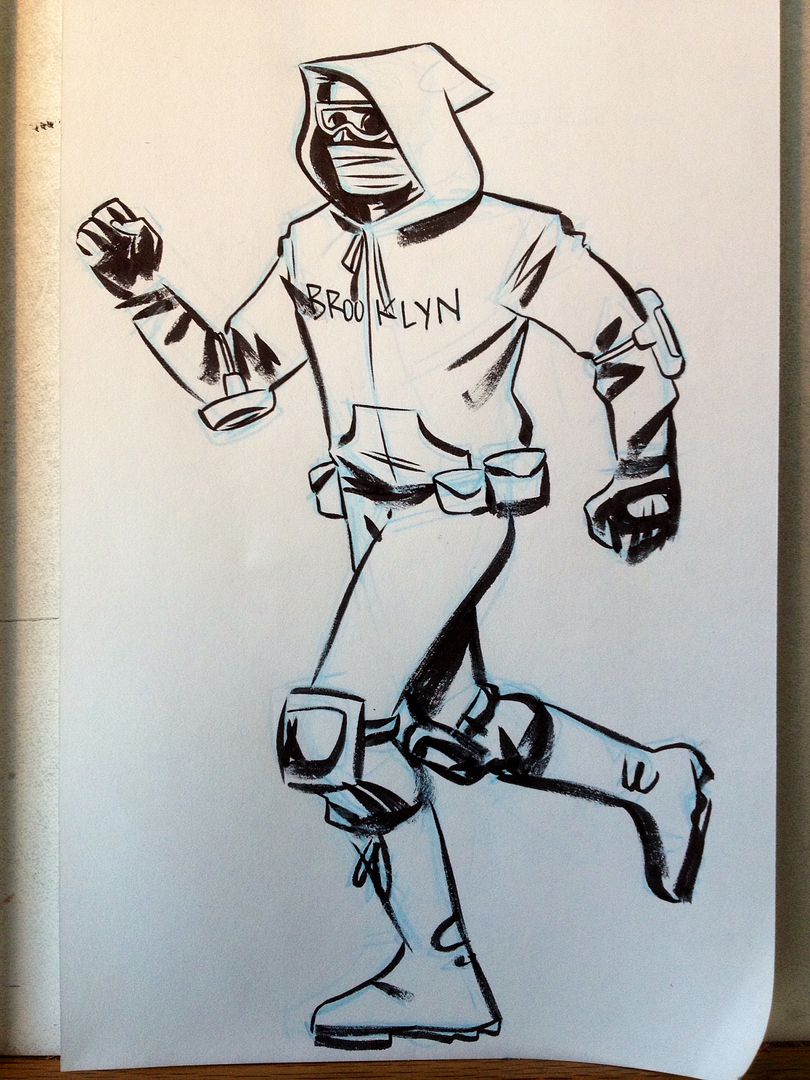 THE BROOKLYNITE is a webcomic co-creation that my pal/former studio mate, the late Seth Kushner never got to see fully realized. If you haven't had the chance to indulge it, please do. It was made easy and free to read on your smart phone and/or magic tablet via LINE Webtoon.

http://www.webtoons.com/en/super-hero/the-brooklynite/list?title_no=813

Start with chapter one (of 26): http://www.webtoons.com/en/super-hero/the-brooklynite/ch1-intro/viewer?title_no=813&episode_no=1

And, don't be shy to share it. Our art is a testament of life and Seth's posthumous superhero speaks to his love for comic books.

Of course, none of this could have happened without Tom Akel, Shamus Beyale, Terra Kushner, Jason Goungor, Komikaki Studio featuring Tiew Keng Boon, Frank Reynoso and the LINE Webtoon crew.

I hope Jackson got a kick out of this.

Above and below are two never-before-seen sketches that were my initial ideas for The Brooklynite when, after a few false starts with other artists, Seth finally settled on collaborating with artist/co-creator Shamus Beyale, who came up with the final design for the character.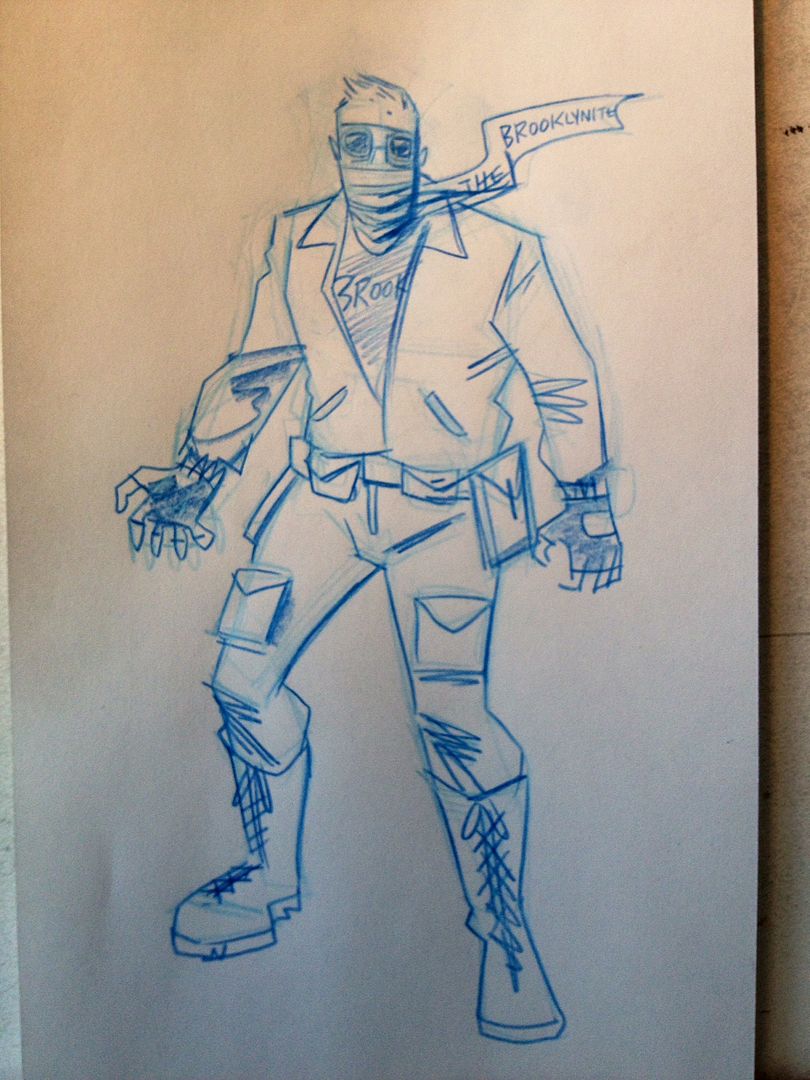 Here is Jason Goungor's art for The Brooklynite finale: