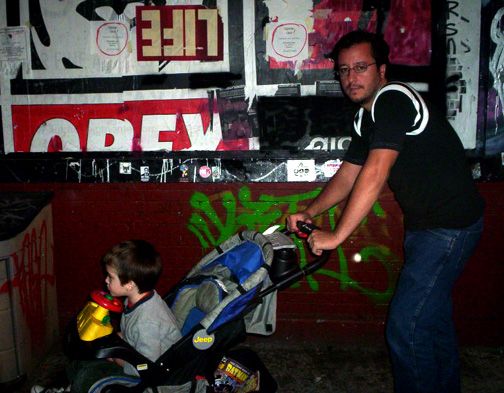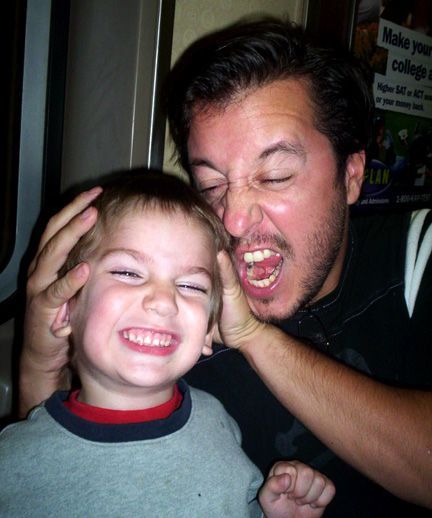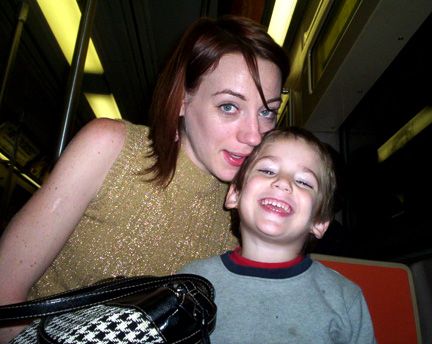 Our hunger almost turned us into flesh-eating zombies on the subway ride to the launch party of "Toon Town" at MoCCA, but the finger food kept our stomachs sated for over an hour as we talked to Frank Miller who was excited about his upcoming SIN CITY movie and caught up with Paul Pope. We also bumped into Comics Nexus columnist, James Hatton and his girlfriend Danielle. MoCCA director Lawrence Klein and show organizer Fred Van Lente did a commendable job celebrating New York City by filling their limited gallery space with some of comix finest art, which included rare originals by McCay, Herriman, and Eisner.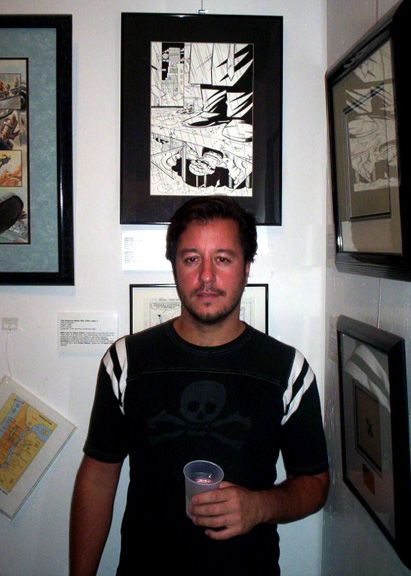 My piece [the cover to THE THING: NIGHT FALLS ON YANCY STREET #2] was stationed on the same wall as Jack Kirby's FANTASTIC FOUR, Klaus Janson's BATMAN, and Alex Ross' MARVELS featuring GALACTUS [among others]. I was humbled.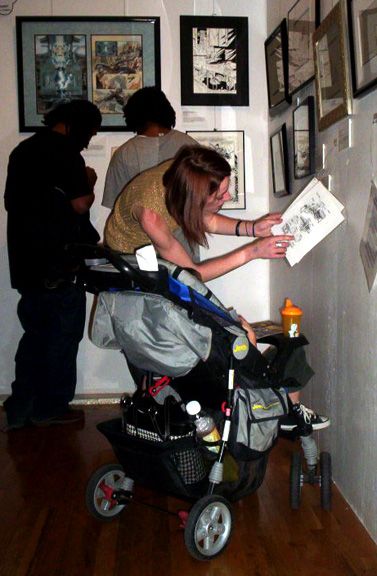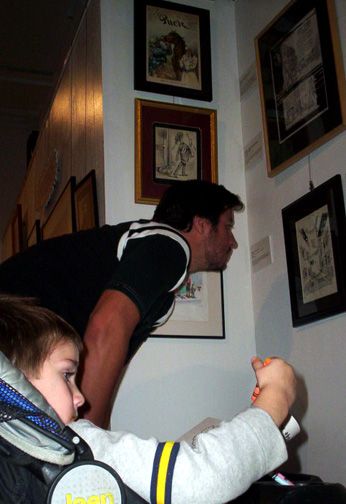 digital_ink was fascinated by the CAPTAIN MARVEL brushwork of Mac Raboy and black & white footage of NYC mayor Fiorello H. LaGuardia as he read the daily funnies during his morning broadcasts over the radio when newspapers went on strike. Lil' Man dug McCay's early dinosaur animation while coloring in his monster coloring book. I was asked to draw something on the official TOON TOWN poster while Lil' Man watched. Inspired, Lil' Man started pencilling and I showed him the fine art of inking. 3&1/2 years old and the kid was inking! Unbelievable.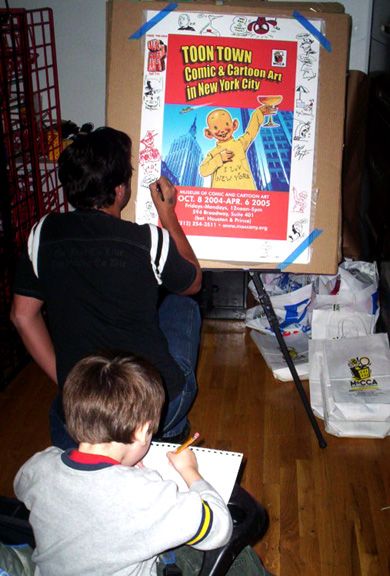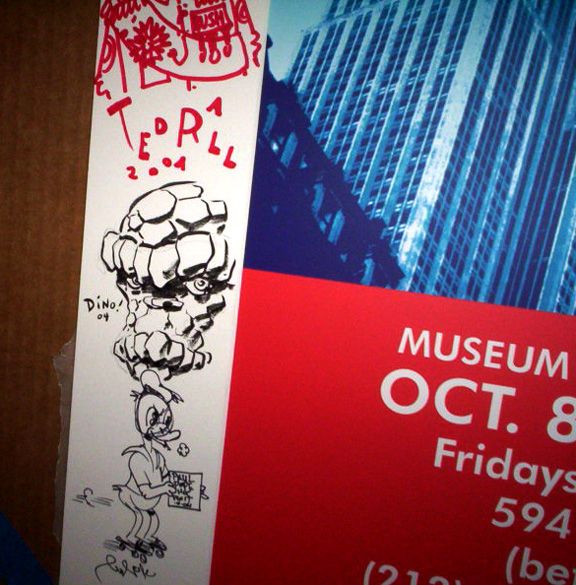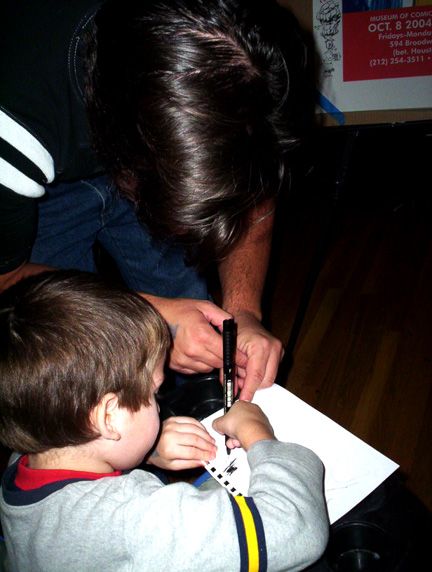 Starving, we split Soho and strolled the perfect Friday night Fall air towards the east village where we played Peekaboo while eating Two Boots Pizza.