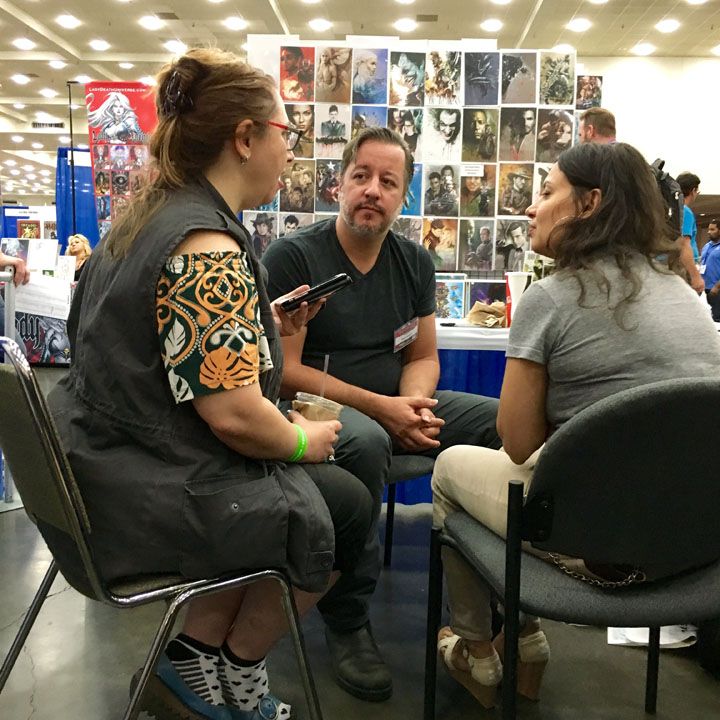 (Heidi MacDonald, Dean Haspiel & Christa Cassano at Baltimore Comicon. Photo courtesy Chris Miskiewicz)

Heidi MacDonald interviewed me and Hang Dai Studios mate, Christa Cassano, at Baltimore Comicon for the Comics Beat about losing our studio space in Gowanus, Brooklyn. Heidi also talks about the other comix studios being evicted.

http://www.comicsbeat.com/hang-dai-hypothetical-island-and-drawbridge-art-studios-are-getting-evicted-at-the-end-of-the-month/

Heidi also spoke about my Keynote speech at the Harvey Awards and presented the full text: http://www.comicsbeat.com/dean-haspiel-gave-a-speech-at-the-harveys-what-happened-next-had-people-in-tears/

Thanks, Heidi!