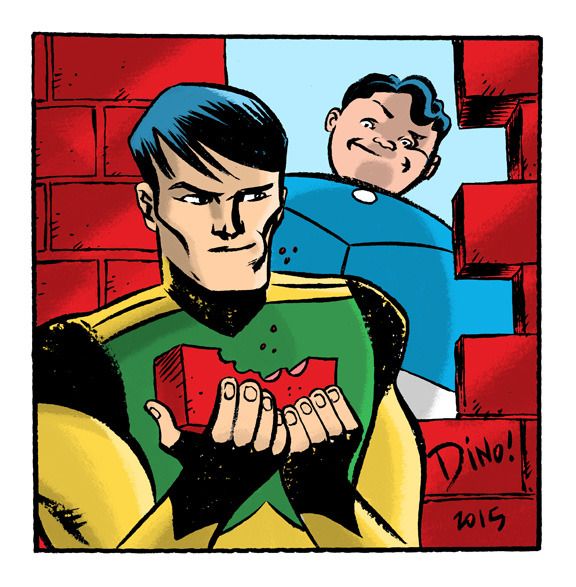 George Gene Gustines invited me to take part in a gift for his main squeeze Walt for his 50th birthday. A die-hard Legion of Superheroes fan, George curated a massive Legion puzzle-poster and I drew Matter Eater Lad with a cameo from Bouncing Boy.

You can learn more about the project at George's Facebook: https://www.facebook.com/george.gustines/media_set?set=a.10153599851242621.1073741850.722587620&type=3

Here is the Legion of Superheroes poster!




The artists (not in order) include:

Andy Lanning; Arlen Schumer; Artyom Trakhanov; Barry Kitson; Bill Walko; Chris Eliopoulos; Chris Giarrusso; Christa Cassano; Chuck Patton; Cliff W Chiang; Dan Parent; Dean Haspiel; Fernando Ruiz; Francis Portela; Fred Hembeck; George Gozum; George O'Connor; Greg LaRocque; Hugo Petrus; Jim Lee; Jeffrey Moy; Jerry Ordway; Joe Staton; Jonathan Brandon Sawyer; Jorge Gonzalez; Judd Winick; Karl Kesel; Leila del Duca; Luciano Vecchio; Mikel Janín; Nikkol Jelenic; Phil Jimenez; Philip Moy; Sandy Jarrell; Scott Kolins; Steve Lightle; Tim Smith; Tony Wolf; Tyler Niccum