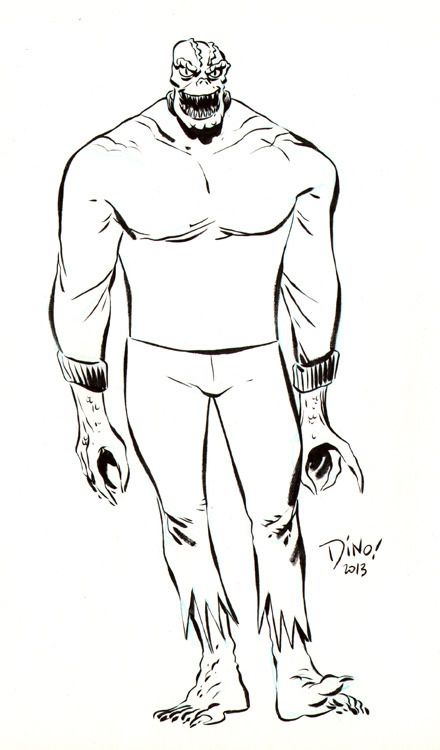 (initial Killer Croc '66 sketch)

An article about DC Comics publishing the "Killer Croc" story I drew in 2013 for Batman '66, written by Jeff Parker, was made official. Our collaboration will finally come out in BATMAN '66 #28 in October, 2015

BATMAN '66 #28
Written by JEFF PARKER
Art by LUKAS KETNER and DEAN HASPIEL
Cover by MICHAEL ALLRED
On sale OCTOBER 28 • 32 pg, FC, $2.99 US • RATED E • DIGITAL FIRST
Two new additions to the '66 Rogues Gallery are introduced in two stories. The Scarecrow is here to say "boo" to the good citizens of Gotham City, and to chase off the Caped Crusader. Then, a former henchman of King Tut has taken on a green, scaly look and roams the sewers under the city streets!

http://www.comicbookresources.com/article/batman-robin-eternal-justice-league-gods-and-men-headline-dc-comics-october-2015-solicitations

Here's the cover (sans logo & dress) by Michael Allred!