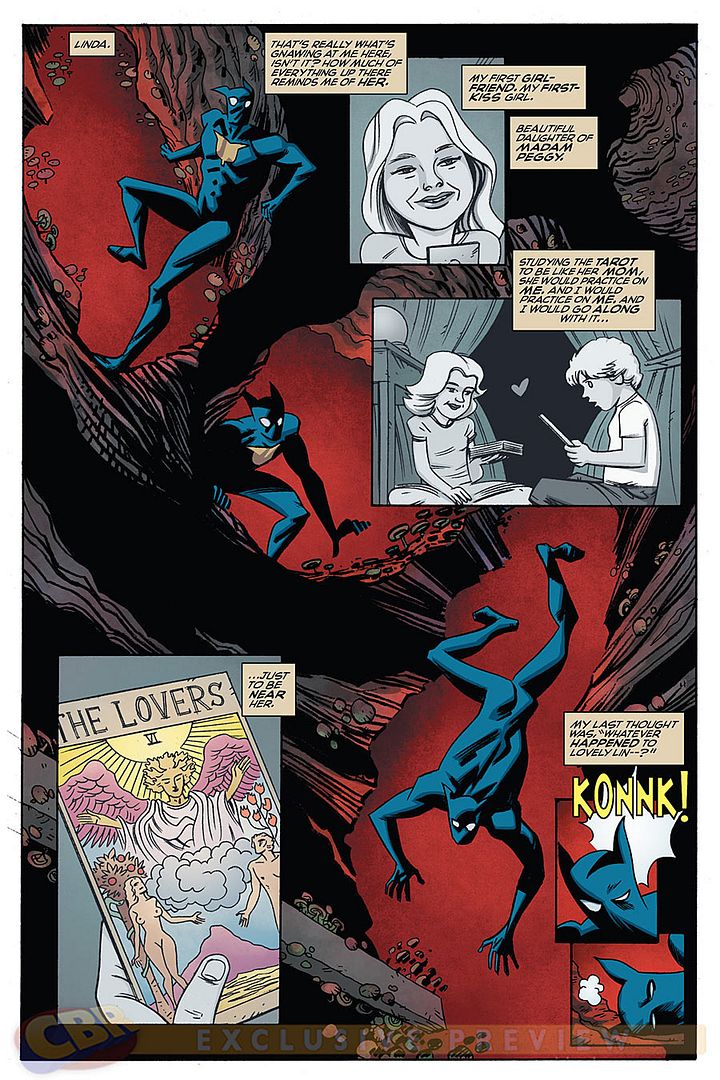 Hannah Means-Shannon interviewed me at Bleeding Cool about my upcoming FOX HUNT series with co-writer Mark Waid, and other projects.

http://www.bleedingcool.com/2015/03/16/on-the-trail-of-fox-hunt-with-dean-haspiel-a-semi-noir-psychedelic-superhero-on-acid-comic-book/

EXCERPTS:

"I've been visiting the Catskill mountains, in particular Margaretville, Andes, Roxbury and the hamlets of Halcottsville and Arkville, ever since my mother lived there for a good 25 years (before she moved to Florida). Mom drove me a few times to a very long bridge over a huge reservoir called The Pepacton River between two mountain-sides, that no person was allowed to dip their toes in and I learned that a few towns across that stretch were demolished in the 1950s to create a watershed that would direct water to my kitchen sink pipes in Brooklyn; serving 90% of New York State's water needs.

I was fascinated by this science and history and the heartbreak it surely caused for the friends, families and businesses that were sacrificed so I could drink fresh water. I've been collecting books and information about the Pepacton watershed and always wanted to write and draw a semi-fictional graphic novel about it. When considering "Fox Hunt," I developed a story that would tickle some of my watershed interests and that's how Beaver Kill in "The Situation" was initially formed."

"I'm digitally inking my line art like in the first series but I'm using my brush for the covers. The editors encouraged me to draw "Fox Hunt" in my Billy Dogma style but I couldn't reconcile that in any successful way. I envision The Fox as a semi-noir, psychedelic superhero-on-acid comic book, and each project I do has it's own set of graphic resolve. I'm happy to admit that I cringe when I contrast my art on "Fox Hunt" with my previous art on "Freak Magnet." It means I'm growing, breaking new ground, and I have a lot more to learn and do."

"I'm currently working on issue 4 and I'm looking at reference from The Cabinet of Dr. Caligari, M.C. Escher's "Relativity," Steve Ditko's Dr. Strange, and George Romero's Dawn Of The Dead, to give you insight into what's influencing some of the visuals. I think one of the first movie influences we discussed when developing Fox Hunt, was The Empire Strikes Back, specifically the scene when Darth Vader hires a bunch of bounty hunters, including Boba Fett, to track down Han Solo."