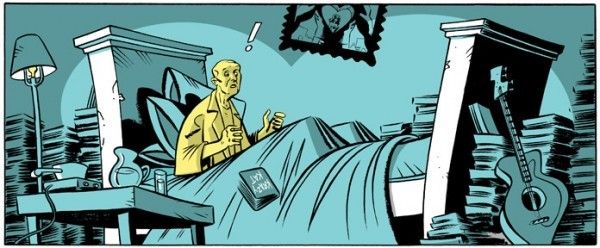 From the press release:

Little Nemo Gallery Opening at the Society of Illustrators
Wednesday, February 18 at 5:00pm - 10:00pm

Society Of Illustrators
128 E 63rd St, New York, New York 10065

Join us for a Happy Hour and Opening Reception to the Society of Illustrators' exhibit of original art from LITTLE NEMO: DREAM ANOTHER DREAM!

Contributors to the exhibit include Paul Pope, Farel Dalrymple, Gregory Benton, Dean Haspiel, Yuko Shimizu, David Mack, Ronald Wimberly, Andrea Tsurumi, JG Jones, Raul Gonzalez III, Cliff Chiang, Nate Powell, Jeremy Bastian, P. Craig Russell, Jill Thompson, Denis Kitchen and more!

Also included in the exhibit will be one of Winsor McCay's own original Little Nemo in Slumberland strips.

About the exhibit: http://www.societyillustrators.org/The-Museum/2015/Nemo/Little-Nemo--Dream-Another-Dream.aspx

About the book: http://locustmoon.com/littlenemo/

Winsor McCay was perhaps the greatest cartoonist of all time, and the Sunday newspaper strip Little Nemo in Slumberland is his most enduring creation. Detailing the adventures of its titular character in The Land of Wonderful Dreams, the early twentieth century opus is one of the most inventive and visually stunning works of American art. A century later, the comic medium is still racing to keep up with the richness, draftsmanship, imagination, and wonder of McCay's fantastic storytelling and wild Slumberland universe.

In Locust Moon Press's LITTLE NEMO: DREAM ANOTHER DREAM, many of the world's finest cartoonists have paid tribute to the master and his masterpiece by creating 118 new Little Nemo strips, following their own voices down paths lit by McCay.