Here are some of the Xmas cards I made for 2014. With all the bad news in the world, I guess I was in a "Walking Dead" kinda mood.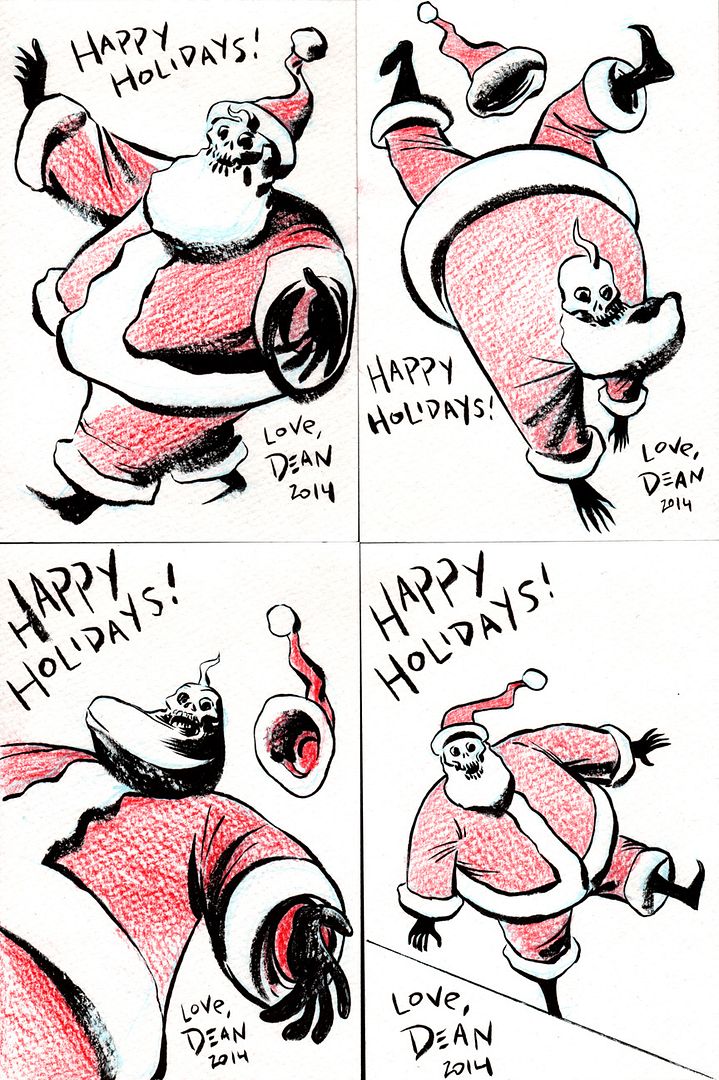 Jen Ferguson custom-painted me an awesome "railbird" version of my very own Billy Dogma and Jane Legit! I can't stop staring at it.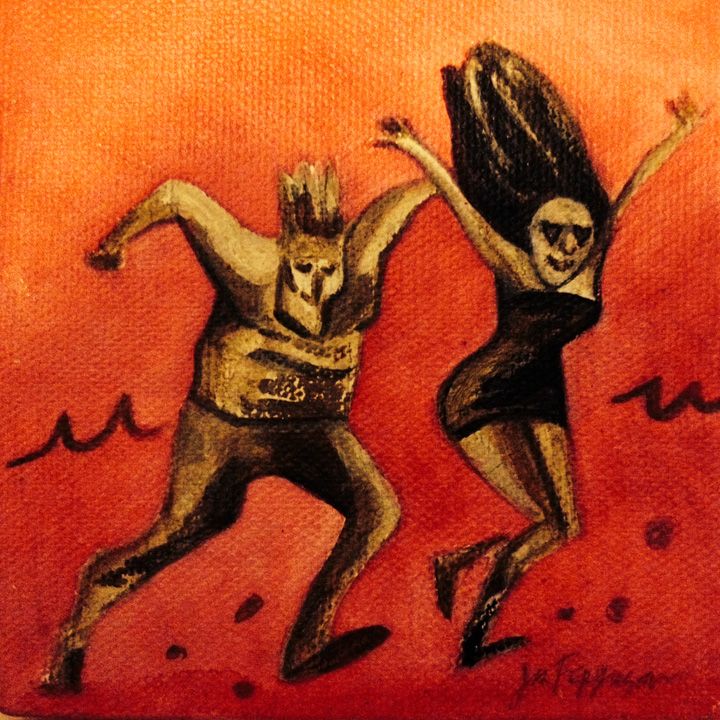 And, I painted something bizarre and weird (as usual); an iteration of Jen playing Hide-And-Go-Seek with a wild Dino-Boar while being surveyed by a pet rat and judged by Troll Gods.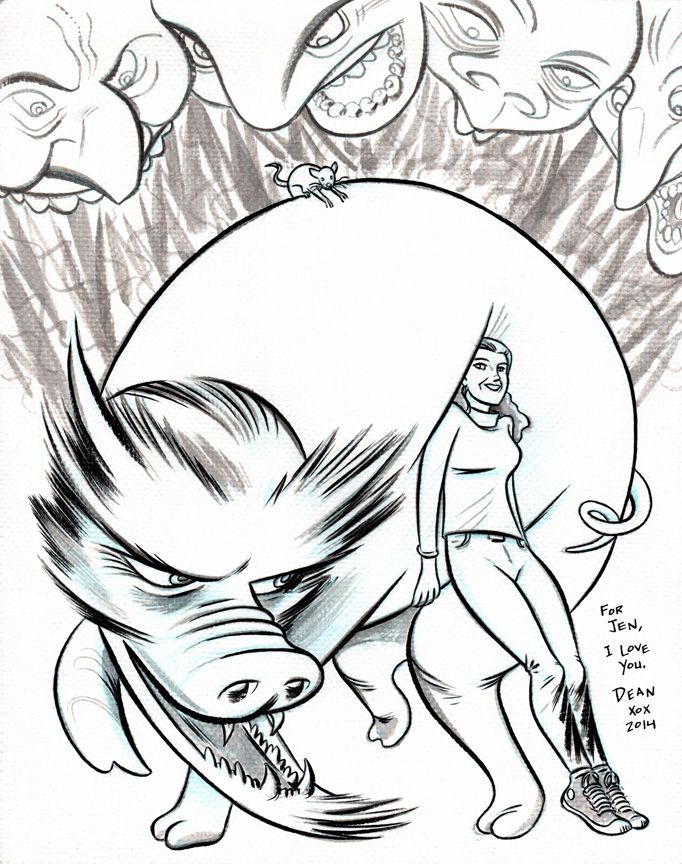 Happy Holidays!