NEW YORK, NY (October 7, 2013)

Blue HIVE Studios is pleased to announce the support of our good friend and comix mentor, Emmy award winner and Eisner Award nominee, Dean Haspiel, who pioneered several comics groups, including Activate Comix and Trip City. Dean is currently working on THE FOX mini-series with Eisner Award-winning writer Mark Waid for Red Circle Comics ( http://redcirclecomics.com/ ), and he will be signing the debut of THE FOX at Jim Hanley's Comics in Manhattan from 6-8pm on Weds., Oct. 30th.

Dean, a long-standing advocate for cartoonists working together in a community, has generously offered to help us produce a Dare2Draw TV pilot --- with an "American Idol" meets "Chopped" format (Dare2Draw TV "Series" promo for KS http://kck.st/16BcmlW) --- to spotlight cartoonists, getting to know them and their work, by donating a piece of art.

To help raise money to make the Dare2Draw TV Series pilot, Dean is donating the original, unpublished art from his personal archives. Not only is it rare for him to do so, it's his own "artist rejected" cover for Fox #4.

We'll be doing portfolio reviews and promoting the Kickstarter, next week at New York Comic Con, in Artist Alley, at Table D-11. The Kickstarter ends October 17th at 9PM

Looking forward to creating this Dare2Draw TV "Series" platform, spotlighting artists and helping them shine!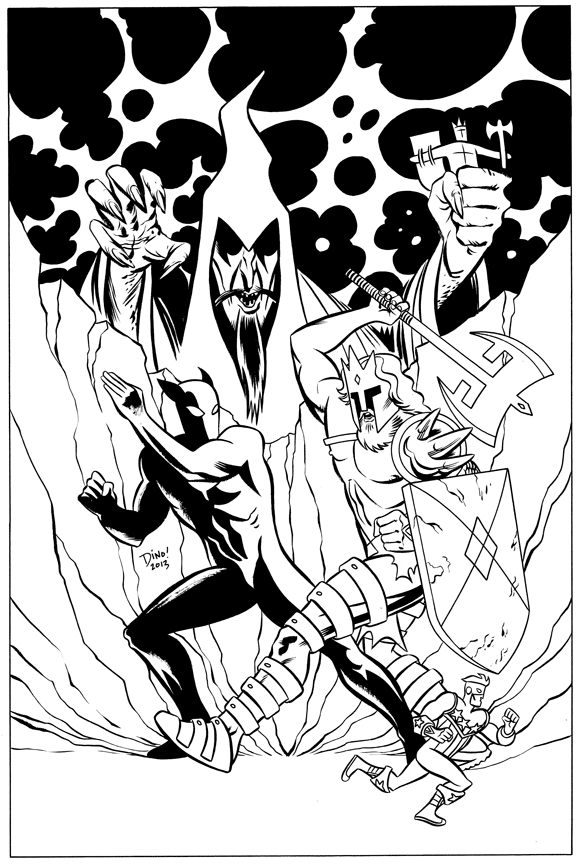 ("Artist rejected" cover for Fox #4. 11x17, 2-ply Bristol board in pencil and ink)