Here is the solicitation copy for THE FOX #1 along with variant covers by Darwyn Cooke and Fiona Staples.

Originally posted at BLEEDING COOL: http://www.bleedingcool.com/2013/07/12/mark-waid-and-dean-haspiel-bring-back-red-circles-the-fox/

NEW RED CIRCLE SERIES! From the world of the New Crusaders, comes the FANTASTIC debut of the high-flying FOX! Emmy Award winning writer/artist Dean Haspiel (Billy Dogma, HBO's Bored to Death) and Eisner Award winning writer Mark Waid (Daredevil, Thrillbent) bring the legendary, pulp-style hero The Fox to life in "Freak Magnet, Part One: The True Face of MyFace"! When photojournalist Paul Patton, Jr. donned a super hero costume, he thought it would be a quick way to make some news-now the strange and unusual just can't help but be drawn to the freak-magnetism of the fabulous fighting FOX! While working on a puff-piece at the Red Circle Gazette, an evil truth about social media mogul Lucy Fur is discovered, bringing Paul face-to-face with a criminal kingpin! Get in on the ground floor with the hottest new fall series featuring art and story from the biggest names in comics today! Including variant cover art from Darwyn Cooke and Fiona Staples! Get freaky!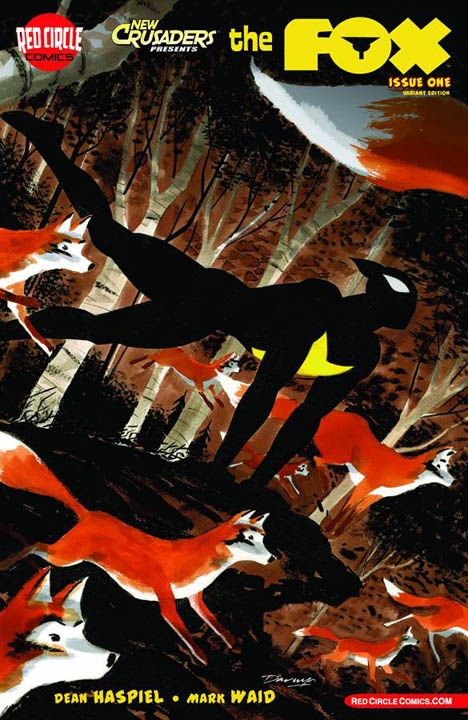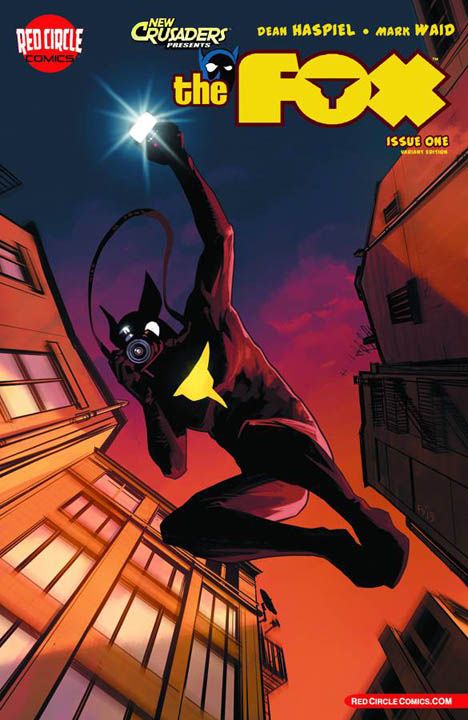 Also, presented at Newsarama: http://www.newsarama.com/18370-darwyn-cooke-covers-the-fox-as-archie-goes-deeper-in-the-superhero-set.html

And, The Mary Sue: http://www.themarysue.com/fox-1-cover/

Thanks!