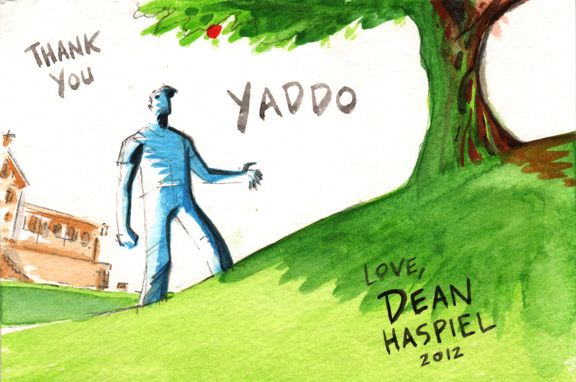 I had the incredible fortune to be gifted a writer's residency at Yaddo in Saratoga Springs, NY this past August. While sleeping and eating in the mansion and writing in my very own cabin in the woods, I wrote a comic book script that introduces a new character of mine, I finished the first draft of a feature-length screenplay, and the first part of a novel. The things you can get done while being fed and taken care of in the basic solitude of nature is amazing and hard to come back from. I learned to ration communications and the internet, and discovered that meal times set landmark goals for creative output.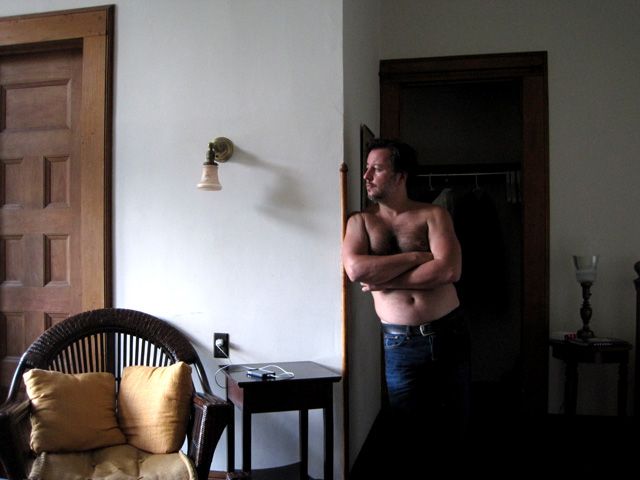 I rarely drew but when I did it was for a dual presentation poster I designed with artist Jason Dunda, or a sketch I did admiring the pool that writer John Cheever gifted Yaddo years ago, while indulging spirited conversations and aquatic splendor in the sun alongside writer Richard McCann, artist Andrew Ginzel, and filmmaker, Shelly Silver, when not playing ping pong with artists, Andrew Prayzner and Jennifer Cohen. I also got to meet and mix it up with performance artist, Joseph Keckler, writers Joshua Wolf Shenk, Evan James, Alexandria Marzano-Lesnevich, and Belo Cipriani, plus, cartoonist/animators Lilli Carre and Alexander Stewart, among others.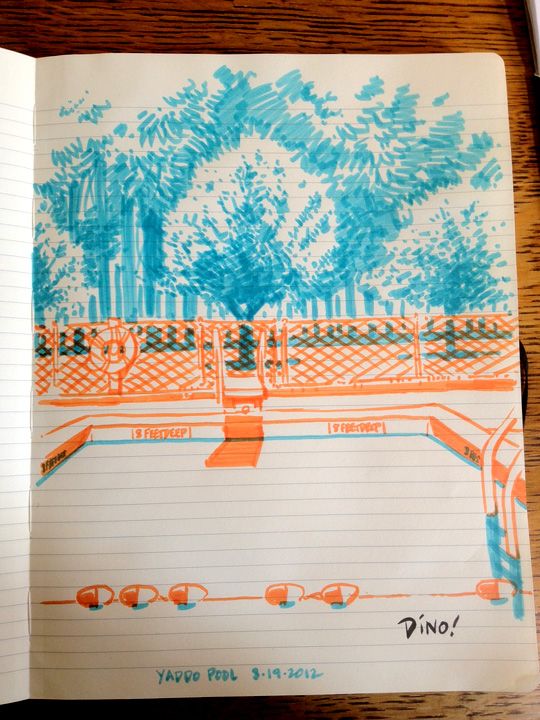 Thank you for your gift, Yaddo.