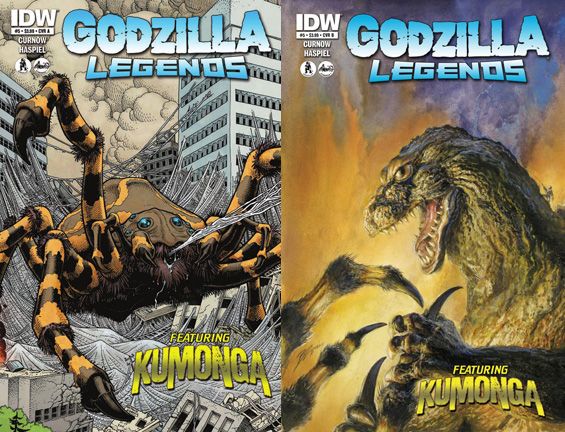 Today sees the release of the GODZILLA comic I drew for IDW Publishing! I'd like to thank editor/writer, Bobby Curnow, for thinking of me when he wrote this great story, and Ronda Pattison for doing such great work coloring. Plus, a tip of the hat to Chris Mowry for lettering & consulting, and big ups to Arthur Adams and Bob Eggleton for providing such glorious covers.

Godzilla Legends #5 (of 5)
Bobby Curnow (w) Dean Haspiel (a) Arthur Adams, Bob Eggleton (c)

The final Legend is here! Does Godzilla have a weakness? The government wants to know, and in order to get the necessary data, tissue samples must be taken from the great beast. The only way to get these samples? TO CLIMB GODZILLA! Renowned, retired adventurer Bryson Allworth is called in. Is he up to the herculean task? When another monster shows up to tumble, the task is only gonna get tougher! Don't miss this special final issue to LEGENDS!
FC 32 pages $3.99

8 Page Preview:
http://www.freakinawesomenetwork.com/2012/03/comic-preview-godzilla-legends-5-of-5/

Here is an interview writer Bobby Curnow and I did for Toho Kingodm:
http://www.tohokingdom.com/interviews/bobby_curnow_dean_haspiel_03-2012.html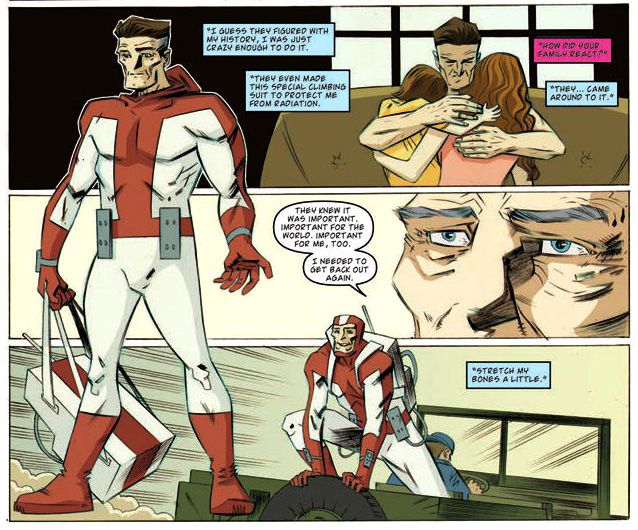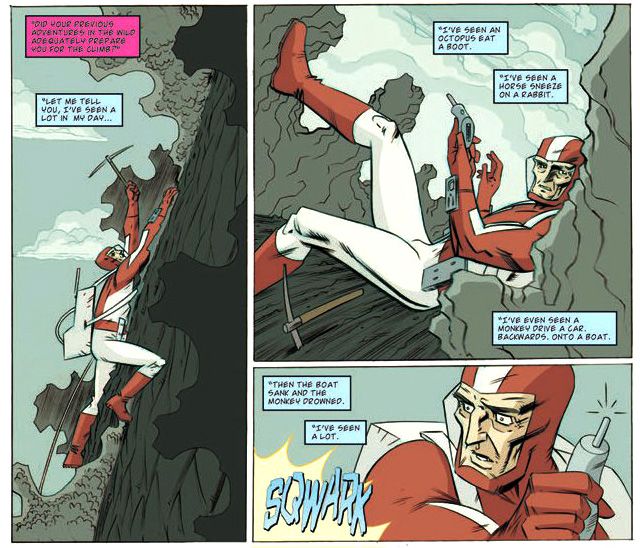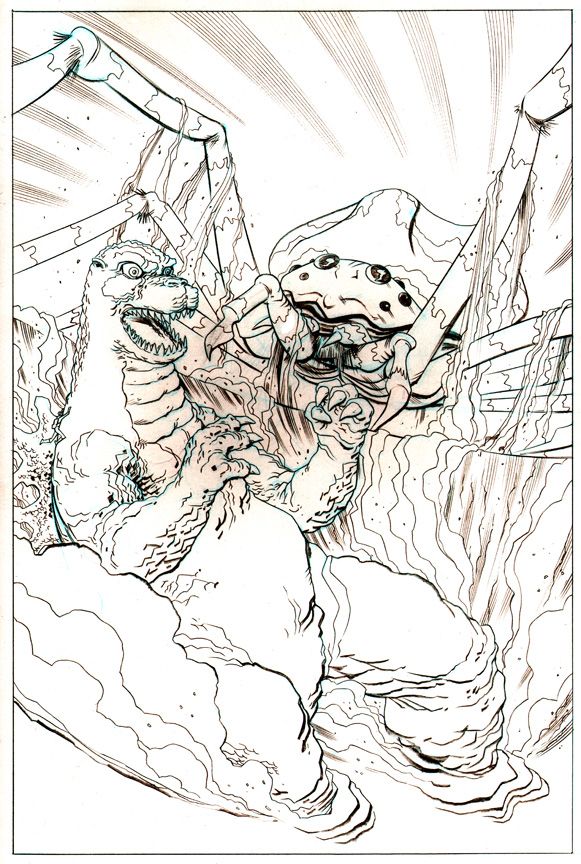 FUN FACT: When it came to designing, Bryson Allworth, the action-hero of our Godzilla story, Bobby Curnow and I decided he would represent a cross between adventurer, Jacques Cousteau, and daredevil, Evel Knievel. And, since I'm a fan of 1960s era fashion, movies, and comic books, we agreed that his gear would be streamlined and not so tech-heavy. I was also inspired by the Marvel Comic character, The Sting-Ray, who's striking red and white costume was always a favorite of mine.