Worth the $100!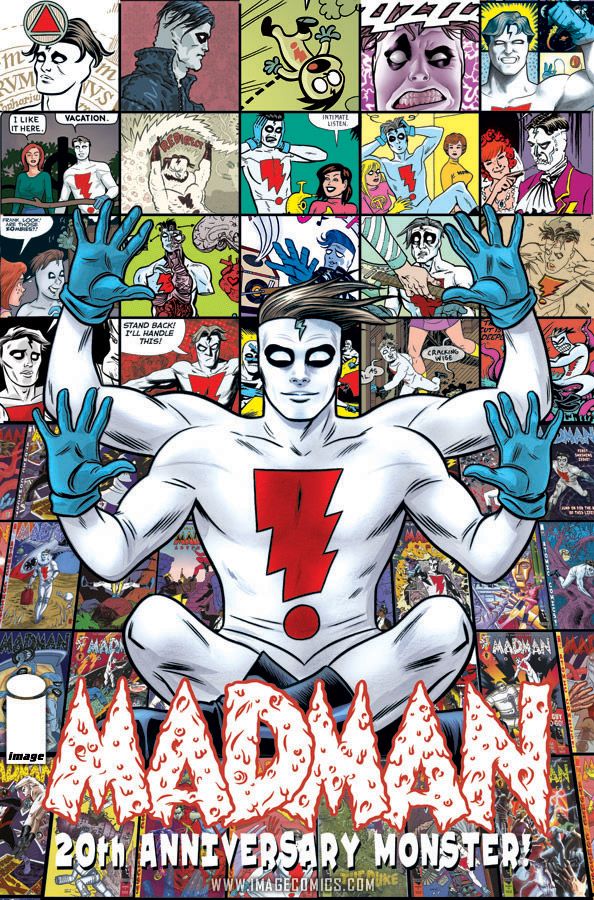 MADMAN 20th ANNIVERSARY MONSTER! HC
story / ART / COVER MICHAEL ALLRED & VARIOUS
DECEMBER 14
264 PAGES / FC / T
OVERSIZED
$100
FRAZETTA! KIRBY! TOTH! MOEBIUS! KUBERT! MILLER! STEVENS! The BIG one! Literally: This gigantic 11 x 17 hardcover is the coffee table book of the Millennium! Nearly every great artist to ever work in comics is in this book which includes new stories from PETER BAGGE, KYLE BAKER, PHILIP BOND & PETER MILLIGAN, DARWYN COOKE, DAVE COOPER, DEAN HASPIEL, LOS BROS HERNANDEZ, ERIK LARSEN, DAVID MACK, PAT McKEOWN, BERNIE MIREAULT, MICHAEL AVON OEMING, PAUL POPE, ERIC POWELL, FRANK QUITELY, STEVEN T. SEAGLE & TEDDY KRISTIANSEN, JEFF SMITH, JAY STEPHENS, CRAIG THOMPSON, MATT WAGNER, JOE QUINONES & MARIS WICKS. Also MICHAEL ALLRED's latest – and most epic ever – MADMAN story! PLUS almost every Madman illustration collected over the past 20 years from all the greats. Surprises galore!