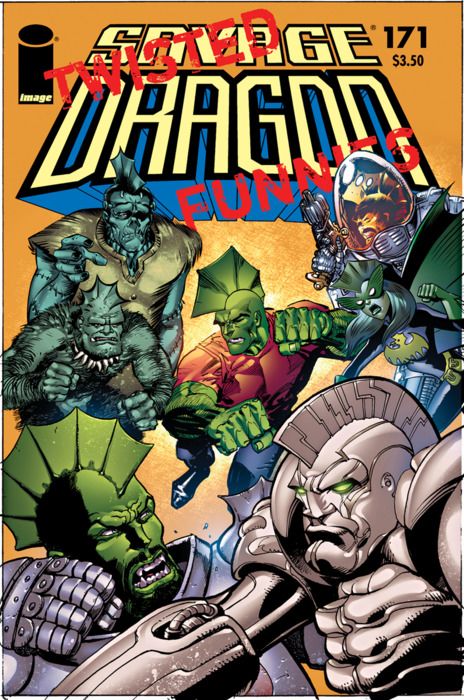 Cartoonist, Michel Fiffe, created, curated, and edited, TWISTED SAVAGE DRAGON FUNNIES, a 12-part series of non-continuity back-up stories written and drawn by, mostly, alternative creators for Erik Larsen's SAVAGE DRAGON series, published by Image Comics. The finale [SAVAGE DRAGON #171] comes out today in comic shops all over the nation and features an 8-page tour de force written by Joe Keatinge and illustrated by Erik Larsen, Simon Fraser, Joe Infurnari, Mike Cavallaro, Tim Hamilton, George O'Connor, and myself. A book collection including new stories is coming out mid-July. For more information: http://michelfiffe.com/?p=1291

Joe Keatinge writes a lengthy report about his "Savage Story" - http://joekeatinge.tumblr.com/post/6325978928/my-savage-story

Below is layouts/pencils I did for my one-page contribution and design sketches George O'Connor and I did for two new characters that are now part of the SAVAGE DRAGON universe.

Enjoy!