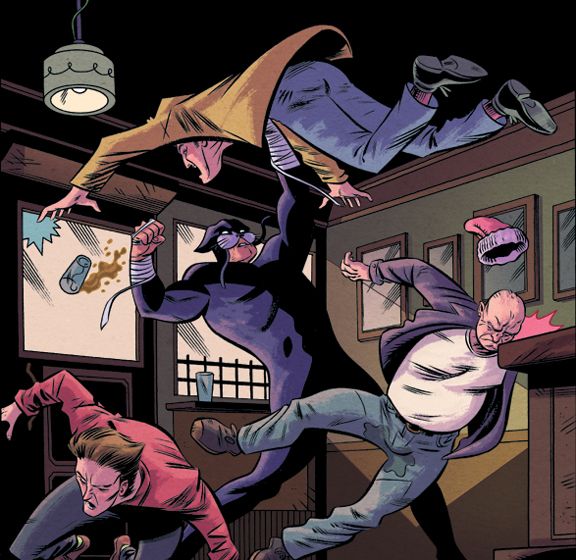 I drew a 10pp Perry White story, featuring Wildcat for SUPERMAN 80-PAGE GIANT 2011 [DC Comics] called "Old Men Drinking in Bars," written by Neil Kleid, colored by Joe Infurnari, and edited by Wil Moss, coming out this week!

Here's a link to Neil Kleid's blog about it and what the rest of the tome delivers: http://rantcomics.livejournal.com/238242.html

Here are the original thumbnail layouts I did for the story which tend to modify once I pencil and ink the job. Enjoy!