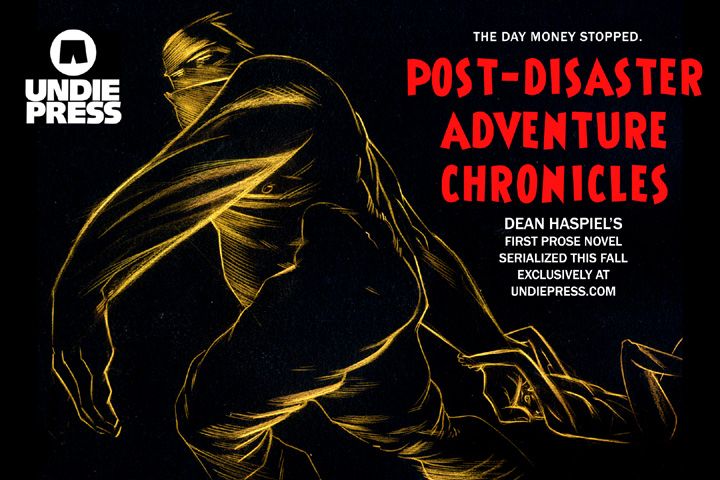 http://www.undiepress.com/2010/09/15/chapter-one/

POST-DISASTER ADVENTURE CHRONICLES is my experimental foray into writing [typing?] a prose novel. It's about "the day money stopped" and new chapters will be available on the 1st and 15th of every month -- only at Undie Press: http://www.undiepress.com/

ABOUT UNDIE PRESS: Undie Press is a literary entertainment site featuring serialized and streaming work by insanely talented creators. We also offer generous free ad space for your projects.