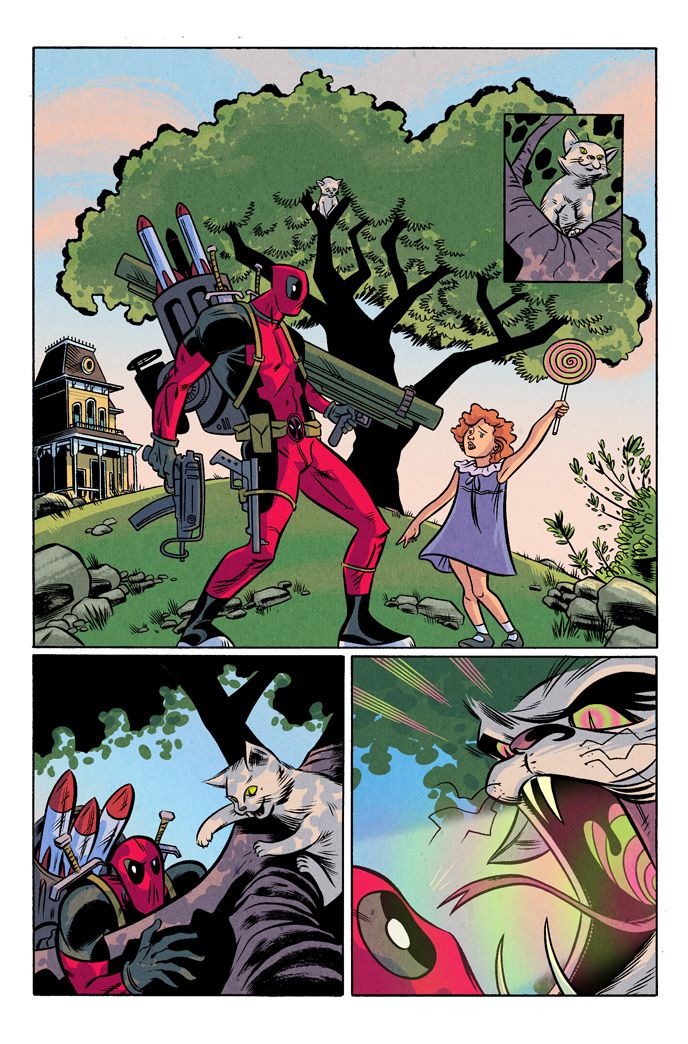 Marvel let the cat out of the bag:

http://www.newsarama.com/comics/deadpool-1000-axel-alonso-interview-100706.html

Editor, Axel Alonso, asked me to write/draw a DEADPOOL story for DEADPOOL 1000. I'd never read DEADPOOL before. So, I tapped studio mate, Reilly Brown [who broke his Marvel cherry drawing and writing Marvel's resident Looney Tune] for some quick schooling and I turned around a 4-pager for the August edition with the help of yet another studio mate, Joe Infurnari, handling the colors. And, if that wasn't enough chatter about studio mates, another mate o' mine, Tim Hamilton, ALSO did a DEADPOOL 1000 story that is guaranteed to make you laugh.