This article originally appeared at GRAPHIC NYC: http://graphicnyc.blogspot.com/2009/10/influencing-comics-1-dean-haspiels-top.html




SERGIO LEONE -- A master of cinema, Sergio Leone's spaghetti westerns understood that drama was more intense when staggered and played out in hyper-realistic time. Matched only by his method to smash extreme close-ups against extreme far shots, Leone blurred the vistas between flesh and landscape, plastering the silver screen with a blue sky backdrop of molten mesas and human pores, baked blood and boiled sweat, squinting eyes and smoking guns, recorded on the bedrock of Italy's scorched earth. The subtle sound of "the man with no name's" gun click was always more powerful than its bang made sinister by Ennio Morricone's haunting musical score. All home movie libraries should house the works of Sergio Leone, Elia Kazan, Preston Sturges, Bruce Lee, Martin Scorcese, Alex Cox, The Coen Bros., Quentin Tarantino, and Park Chan-Wook, but Leone's Once Upon a Time in the West may be my favorite movie of all time.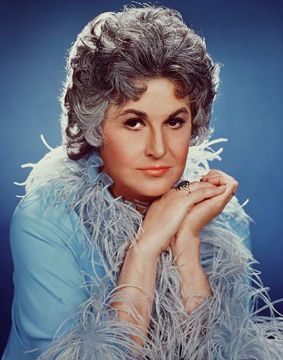 BEA ARTHUR -- Who knew that a controversial, 47-year old, silver-haired, deep voiced, "handsome woman" could capture the heart and mind of a 5-year old boy in 1972? I certainly didn't until Maude came out on DVD recently and opened up a floodgate of treasured memories. Little was I aware of how much Bea Arthur's original yet caustic characterization of a flawed yet righteous, middle-aged Valkyrie emerging as a taboo breaking feminist cum "Golden Girl," fighting tooth and nail for a better tomorrow, could sustain such a grip on me throughout my decades. Her compassion for truth, justice, and liberty was balanced only by her passionate conflicts with Walter, her alcoholic yet heart-bound husband. To this day, I confuse conflict with love.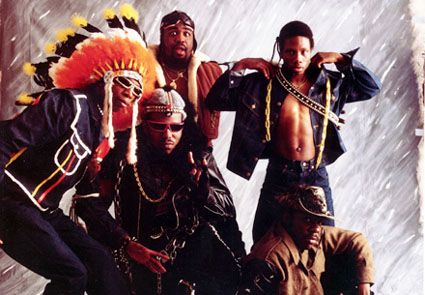 AFRIKA BAMBAATAA & THE SOUL SONIC FORCE -- Before I locked my musical play list on regular rotation between the likes of Prince, Joy Division, Max Romeo, The Clash, Throbbing Gristle, Daft Punk, and Blossom Dearie, there was only one essential song that ever mattered to me and that was Afrika Bambaataa & The Soul Sonic Force's "Planet Rock." Hip-hop was on the verge and NYC was looking for the perfect beat and it synthesized in 1982 with "Planet Rock," the primordial, black and white electric anthem of my high school years that continues to transcend my work and global outlook on life.






HAMMER HORROR -- I was hidden under the covers as a six-fingered claymation hand arose from a bloody swamp accompanied by creepy reverb-heavy music in that terrifying 1970s "Chiller Theater" television opening, paving the way for reruns of 1960s Hammer Horror movies. The vivid, limited comic book colors and chop shop monster masks made for a scarier experience than today's best special effects, and Peter Cushing and Christopher Lee owned the genre. The low-budget creatures and European, mad scientist sets inspired Brawl, my psychotronic, "creature romance double feature," comic book mini-series collaboration with cartoonist, Michel Fiffe, featuring Billy Dogma. The Evil of Frankenstein makes for a great Hammer Horror introduction to a slew of top-notch monster movies before the genre passed the baton to mad men classics like Tobe Hooper's The Texas Chainsaw Massacre, Joe Spinell's Maniac, and John Carpenter's Halloween, and The Thing.

http://www.youtube.com/watch?v=XThW0TWVgVo




RICHARD S. PRATHER – The hard-boiled, pheromone-rich pulp that made up Richard S. Prather's perverted purple prose in his library of Shell Scott detective novels made a significant impact on my very own Billy Dogma banter. In 1985, my mentor, Howard Chaykin, introduced me to crime noir with Jim Thompson's Pop 1280 and The Killer Inside Me, and, later, Frank Miller's Sin City would inspire me to seek the hyperbole of Mickey Spillane's Mike Hammer novels, but it was Prather's special brand of erotic scandal that wooed me with, "She was a full-lipped and hipped Italian tomato with Rome burning in her eyes," in his 1969 novel, Kill Me Tomorrow.

c.2009 Dean Haspiel