I want to thank all the folks and friends who came out last night to Barnes & Noble [Tribeca] to hear Jonathan Ames and I talk about our collaboration, THE ALCOHOLIC.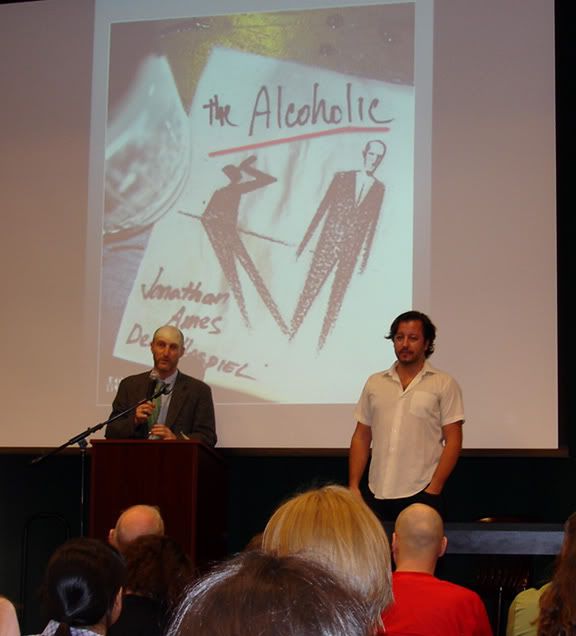 MORE PIX HERE: http://www.facebook.com/album.php?aid=63542&id=507744364&ref=mf

Afterwards, we hopped cabs to Sheep Station in Brooklyn to watch the Obama/McCain debate.

GOBAMA!