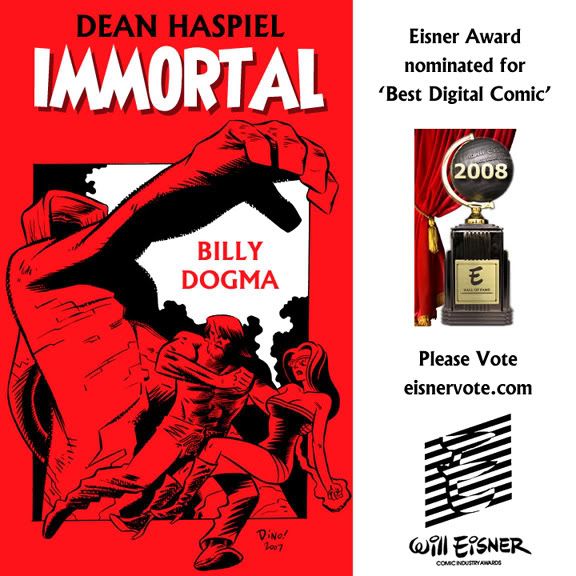 Calling all comix industry professionals. This year the Eisner Awards are allowing online voting. Please cast your ballot. The registration process only takes a minute.

http://www.eisnervote.com

The deadline is June 13th.

My webcomic, BILLY DOGMA: IMMORTAL, is nominated for "Best Digital Comic."

You can see/read it here: http://www.deanhaspiel.com/immortal.html

If you think BILLY DOGMA is the best digital comic, please vote for it. Thanks!