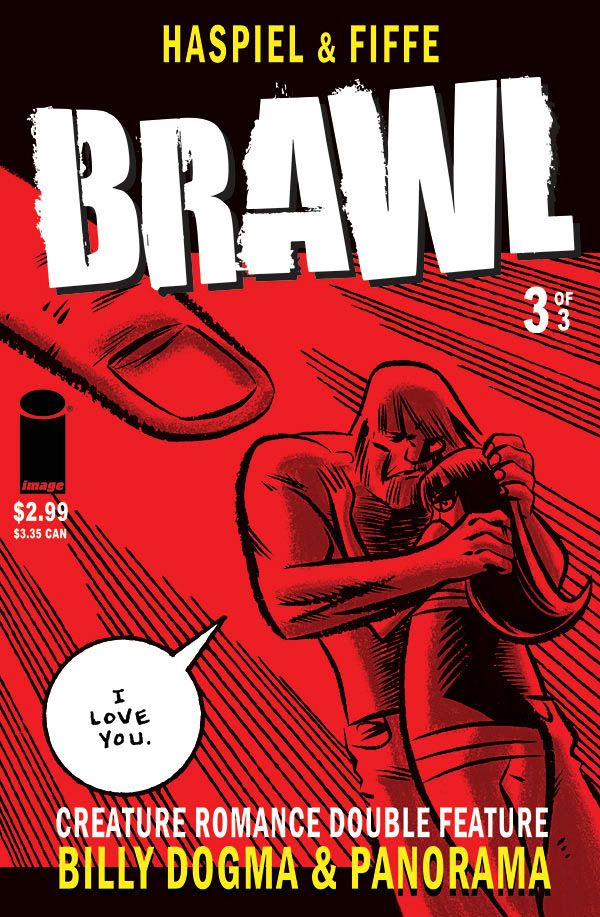 BRAWL #3 (of 3)
story DEAN HASPIEL & MICHEL FIFFE
art & cover DEAN HASPIEL & MICHEL FIFFE

Post-coital mania tears the bloom off the rose in this final installment of Haspiel and Fiffe's tour de force of love and pain as Billy Dogma battles the lesser half of his better half in hopes of making everything wrong go right, and Panorama's Augustus escapes the madness of a double-cross with a twist ending you never expected to see in comix.

DECEMBER 27 • 32 PAGES • BW • $2.99

Available for pre-order from Diamond Distributors [and Image Comics]. Please let your local comix retailer know!

DON'T FORGET TO "friend"
billydogma FOR COOL NEWS, FREE WEBCOMIX, AND SURPRISES.