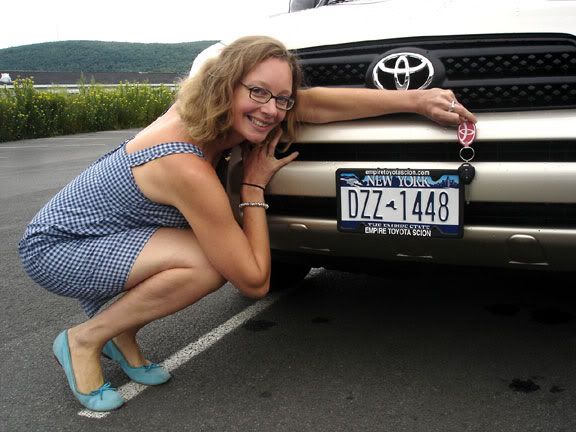 Guess who just bought a Rav 4 in Oneonta, NY, a few hours ago? Guess which song inaugerated the sound system on the ride home? Guess who finally got his learners permit [at age 40] and got to drive his awesome girlfriend's brand new awesome car? Guess what we named the car?

1] SBX
2] "Drive" by The Cars
3] Dean
4] Maude

Thx cousin Jonathan in the UK and my mama in Canada Hollow for greasing the wheels!