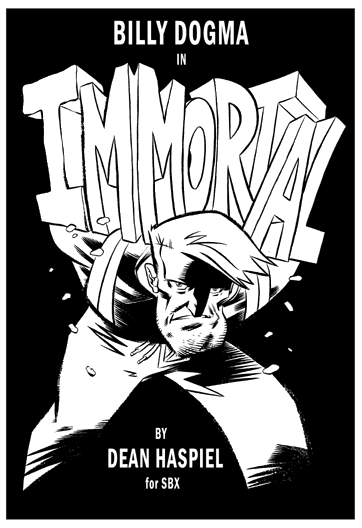 [BRAWL #1, page one]

Family, friends, and fans of BILLY DOGMA. My long time pal and comix cohort, Josh Neufeld, birthday-gifted me the domain name for BILLY DOGMA, my hard boiled romance gone cosmic creation: http://www.billydogma.com/

The link points to a new blog I set up until a proper website is designed and launched. Be sure to bookmark http://www.billydogma.com/ and or "friend"
billydogma for news, updates, comix, and special stuff.

PLEASE TAKE NOTE: in the spirit of Jason Little's BEE [http://www.beecomix.com/], I plan to cross-post new BILLY DOGMA episodes at both
act_i_vate and at
billydogma for maximum exposure. Look out for FEAR, MY DEAR - Part Two -- coming soon!