"We better face the facts that the Zombies have declared war."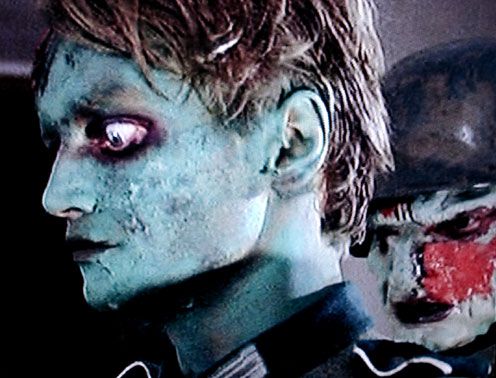 I finally watched ZOMBIE LAKE. As awful as it was fun. Naked women swimming and kicking. Nazi Zombies. A love story. A love child. And, napalm. Could you ask for anything more?

http://www.imdb.com/title/tt0081027/

PS -- I also watched SHOCK WAVES, starring Peter Cushing and Brooke Adams. Not good. Altho, the Nazi Zombies looked like Mike [HELLBOY] Mignola designed 'em, which was cool.