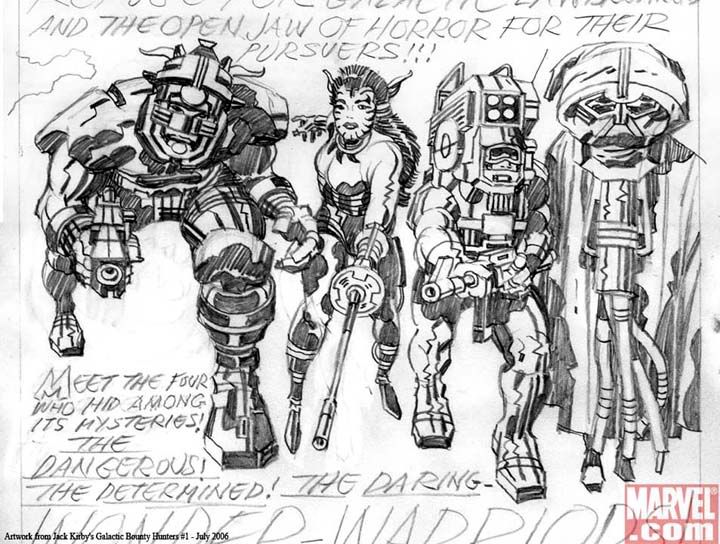 Like a posthumous album released from a famous dead rapper a quarter of a century later, Marvel is letting Jack Kirby's daughter, a co-writer, and the inker who embellished Kirby in his latter, more independent years, to resurrect a new comic book series based on a sketch and a loose idea Kirby tossed to the side in the 1980s: http://www.newsarama.com/marvelnew/july06previews/Mvl07_19Pre.html

I'm curious to see how they handle and execute the concept but, more importantly, I'm astounded at how far ahead of his time Kirby continued to be until he split dodge in '94. I could stare at the above sketch for hours and craft a plethora of stories. Pure genius.

For those NOT in the know [shame on you], learn a lil' about "The King:"
http://en.wikipedia.org/wiki/Jack_Kirby

And, speaking of resurrections, grab a copy of Neil Gaiman and John Romita Jr.'s ETERNALS revamp [or wait for the eventual collection]. Good stuff done in the right spirit.