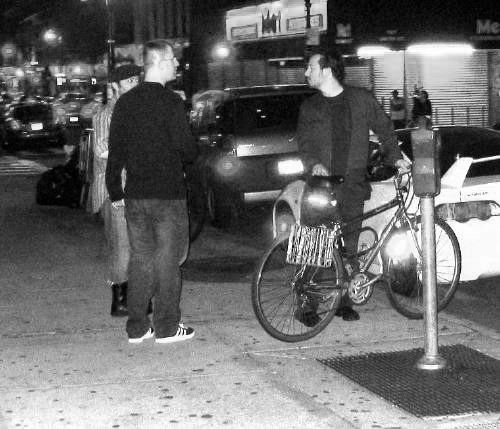 [
dangoldman,
chatterbox_dc, and me]

I was tardy to Rocketship's FANTAGRAPHICS party but had my usual blast with the unusually usual. Here's Heidi MacDonald's Beat report: http://www.comicon.com/thebeat/2006/06/rocketship_party_photos.html#more

Highlights of the night?

1] Meeting Heidi's mom, Suzanna Lasker, for the very first time. She's amazing. Read her awesome online comic strip [YES, her comic strip!]: http://www.webcomicsnation.com/suzu/sohosnake/series.php?view=archive&chapter=2945

2] Bumping helmets and making sneering goo-goo eyes with the sexiest man in comix,
chipzdarsky.

Okay, after a good nights sleep with SBX and homemade cornbeef hash at Dizzy's in Park Slope, I'm off to MoCCA and the parties that ensue thereafter. See some of you there!