According to the editor at NY Metro, my comic, "To the bat poles," ran in both the Philadelphia and Boston editions of METRO, yesterday. It's slated to appear in the NY edition of the free daily sometime next week.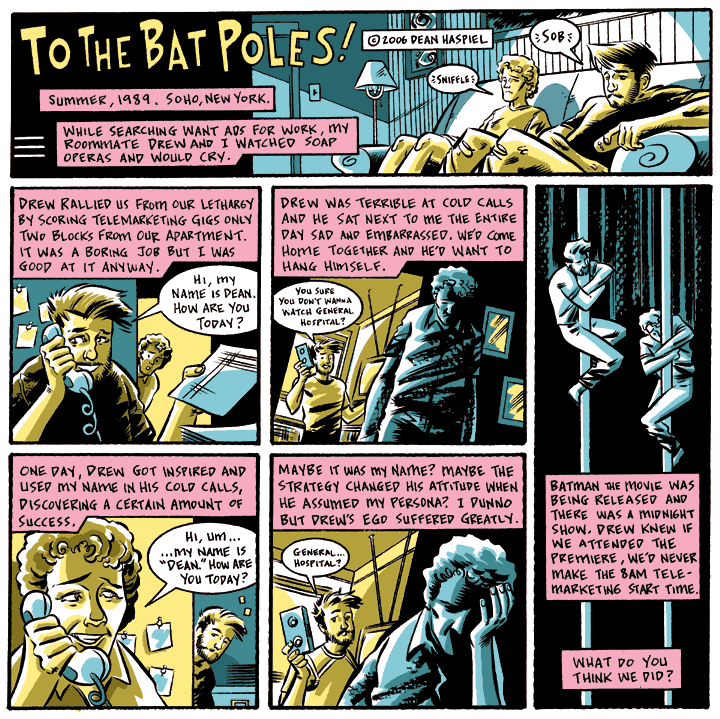 The End?

I apologize to my great friend Drew [aka
starsixtynine] for not drawing a better likeness. I was rushed for time and portrayed a sad clown rather than the heart-charming stud Drew is and always will be.