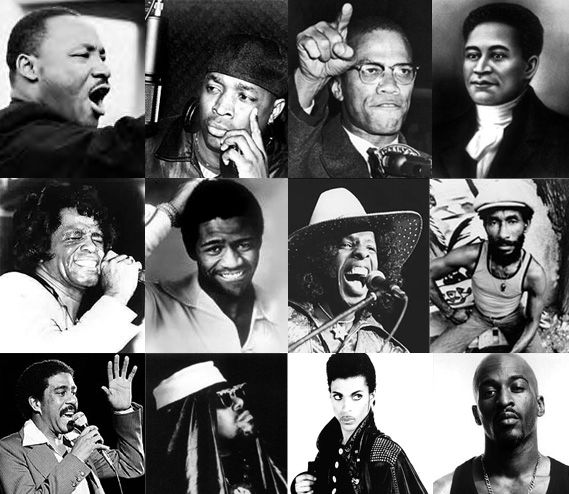 It comes as no surprise that I enjoy a healthy appreciation for all things black culture. I'm a native New Yorker who grew up in 70s/80s melting pot culture of Manhattan's upper west side and public schools. I grew up listening to soul & funk music and witnessed the evolution of rap when the sounds of two turntables and a microphone filled my friends housing projects hallways and ricocheted off the cement yard walls. It wasn't until college that I embraced classic reggae and Dancehall.

I have fascinations for primal behavior, violence, loyalty, romance, crime, rights, what creates emotional and social barriers, and the unbridled ignorance that yields racism and stupidity. These interests often reveal themselves as underlying themes in my work. Themes that many of my male black heroes write and perform about.

Next to a slew of Prince tunes, "Planet Rock" by Afrika Bambaataa and The Soul Sonic Force is my favorite song of all time. In fact, it was the sensibilities and cultural significance of Afrika Bambaataa, Sly Stone, James Brown, Malcolm X, Martin Luther King, Prince, Al Green, Rakim, Chuck D, Lee "Scratch" Perry, Richard Pryor, and the patriotic bravery of Crispus Attucks, that inspired some of my own creations: Lamont "Keyloid" LaBlatt, Axelrod Fisticuff aka The Under-Color Cop, and The Yellow Kite.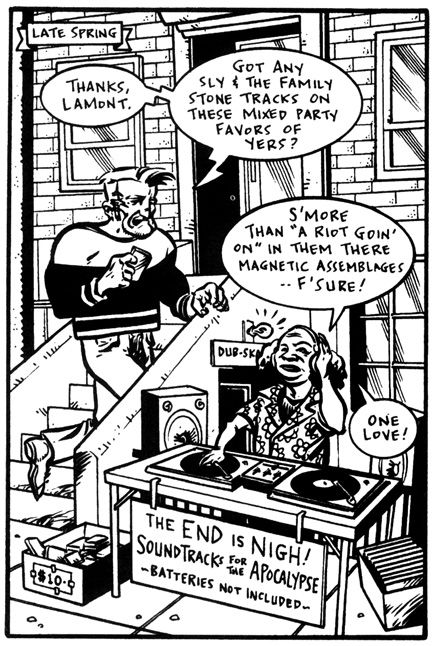 [Lamont "Keyloid" LaBlatt prepares for the apocalypse in "The Y2-401-Special-K Problem!" from AIM TO DAZZLE]




[The Yellow Kite in "Flight of The Yellow Kite" in A-OKAY COOL from PROJECT: SUPERIOR]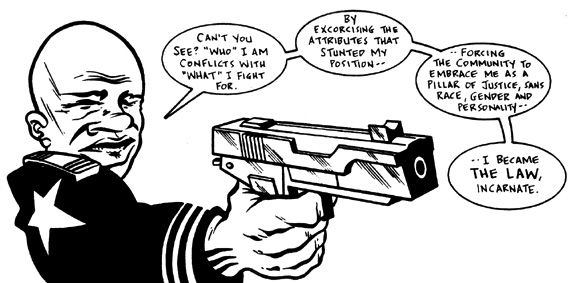 [Unmasked, The Under-Color Cop in "When and Where I'll Be There" from DAYDREAM LULLABIES]

However, more importantly, it's the pro-active messages that these recognized pioneers promote that permeates my entire catalogue of creations despite race and gender. And, like Afrika Bambaattaa's Zulu Nation, I've been "looking for the perfect beat" ever since.



[Jane Legit and Billy Dogma in "Immortal" found weekly at
act_i_vate]