Jimmy Aquino interviewed me and David Trustman for Comic News Insider #803 at Baltimore Comicon 2017.
http://www.jimmyaquino.typepad.com/comicnewsinsider/2017/09/episode-803-.html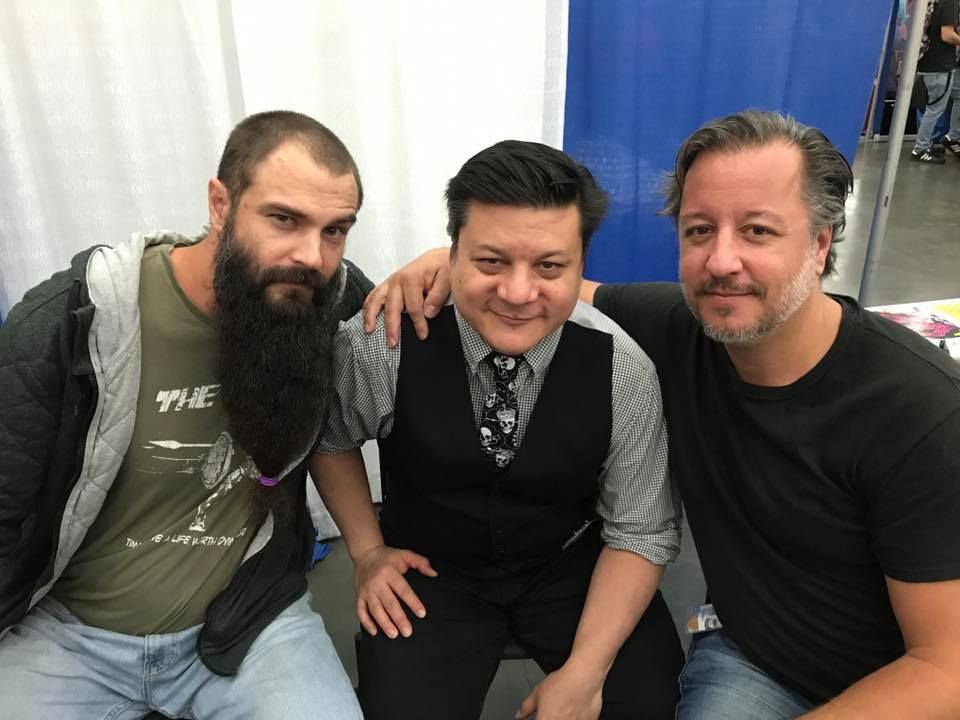 I was honored last weekend at Baltimore Comicon 2017 when I won a Ringo Award for Best Webcomic for my work on THE RED HOOK at LINE Webtoons. I've been nominated for a few comix awards before but this is my first official industry award win. The Ringo was handed to me by one of my mentors, Walter Simonson, and his wife (writer/editor) Louise Simonson. The circle of life.
https://www.previewsworld.com/Article/200289-2017-Ringo-Awards-Winners-Announced
http://ringoawards.com/
Read THE RED HOOK for free:
http://www.webtoons.com/en/super-hero/the-red-hook/chapter-1/viewer?title_no=643&episode_no=2
(above photos copyright Bruce Guthrie)