I had the great fortune of contributing to KIRBY & ME, a celebration of the greatest American superhero cartoonist of all time, just in time for his centenary. Published concurrently in French and English, here is more about the people who put the book together and their project:
Mickaël Géreaume and Alain Delaplace, reviewers over at PlaneteBD and Jack Kirby fans extraordinaire, have founded Komics Initiative, a French association dedicated to the promotion of comics and bandedessinee. They've been working for now two years over this project, hoping to offer Kirby fans around the world a noble and memorable celebration of their favourite artists.
https://www.ulule.com/kirby-me/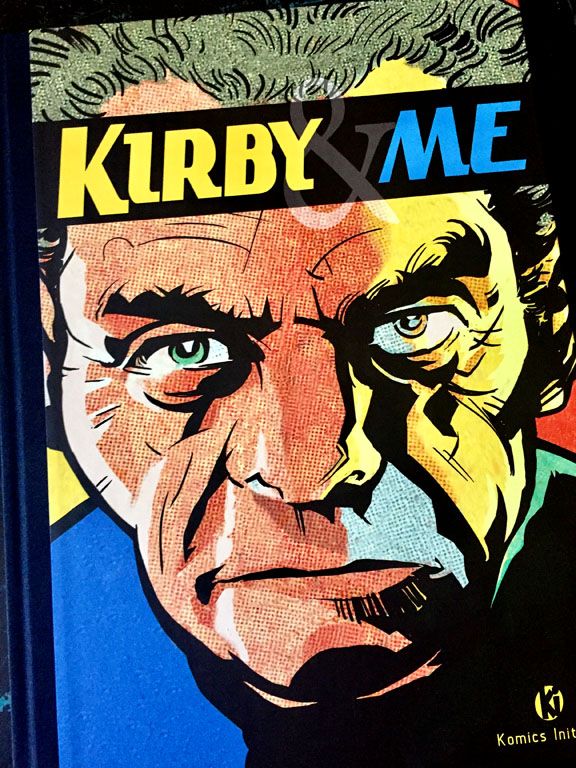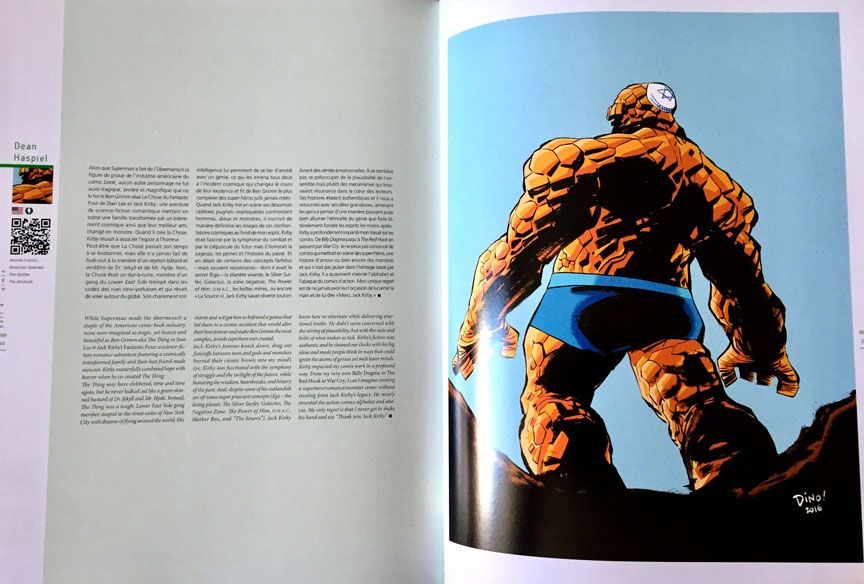 Here is what I wrote about Jack Kirby and The Thing:
KIRBY AND ME by Dean Haspiel 3/19/2017
While Superman made the uber mensch a staple of the American comic book industry, none were imagined as tragic yet honest and beautiful as Ben Grimm aka The Thing in Stan Lee & Jack Kirby's The Fantastic Four; a science-fiction romance adventure featuring a cosmically transformed family and their best friend made monster. Kirby masterfully combined hope with horror when he co-created The Thing.
The Thing may have clobbered, time and time again, but he never hulked out like a green-skinned bastard of Dr Jekyl and Mr. Hyde. Instead, The Thing was a tough, lower east side gang member steeped in the street codes of New York City with dreams of flying around the world. His charm and wit got him to befriend a genius that led them to a cosmic accident that would alter their lives forever and make Ben Grimm the most complex, Jewish superhero ever created.
Jack Kirby's famous knock down, drag-out fisticuffs between men and gods and monsters burned their cosmic brawls into my mind's eye. Kirby was fascinated with the symphony of struggle and the twilight of the future while honoring the wisdom, heartbreaks, and history of the past. And, despite some of his outlandish yet oft times super prescient concepts (Ego – the living planet, The Silver Surfer, Galactus, The Negative Zone, The Power of Him, OMAC, Mother Box, and "The Source"), Jack Kirby knew to entertain while delivering emotional truths. He didn't seem concerned with the wiring of plausibility but with the nuts and bolts of what makes us tick. Kirby's fiction was authentic and he cleaned our clocks with his big ideas and made people think in ways that could ignite the atoms of genius yet melt lesser minds.
Kirby impacted my comix work in a profound way. From my very own Billy Dogma to The Red Hook to War Cry, I can't imagine creating a superhero/romance/monster comic without stealing from Jack Kirby's legacy. He nearly invented the action comics alphabet and abacus. My only regret is that I never got to shake his hand and say "Thank you, Jack Kirby."
–Dean Haspiel