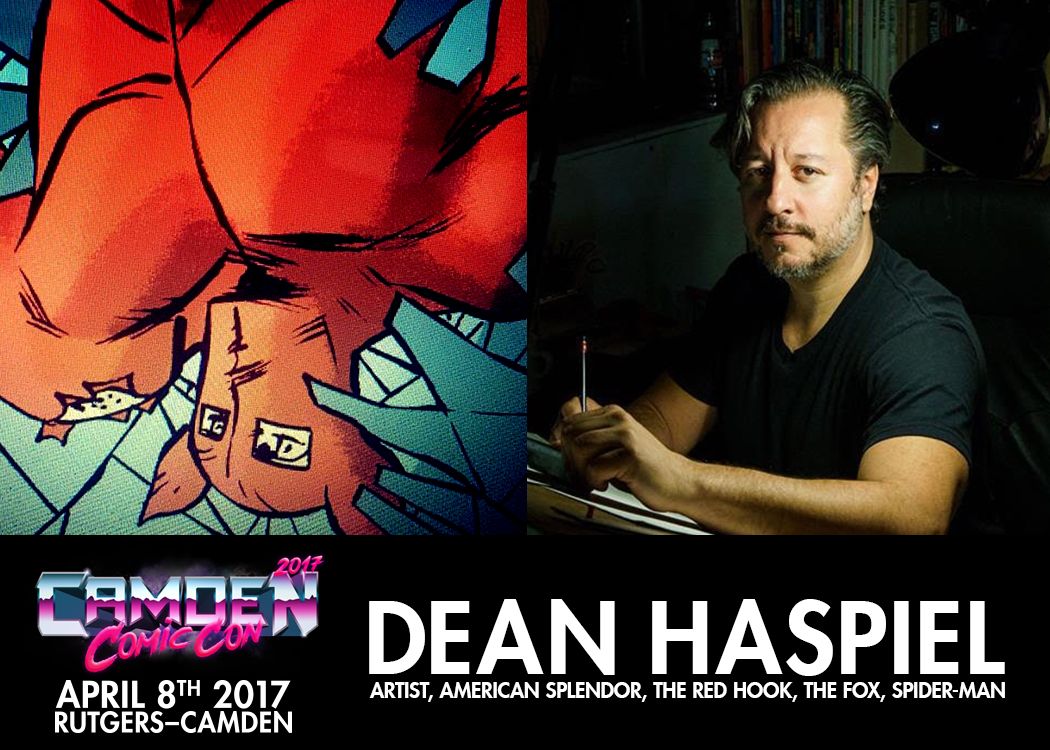 I will be a guest at Camden Comicon this Saturday, April 8, 2017. Please come see me and pick up my latest effort, BECAUSE OF YOU, an exquisite corpse comic book I did with Josh Neufeld. I'll have other comix for sale and I'm available for sketch commissions. I'm also doing a panel.
4:00 PM - 5:00 PM / Share Your Story with Amy Chu, Larry Hama, Dean Haspiel & Fred Van Lente, moderated by Robert Repici.
Join these incredible professionals, and learn about their individual journeys into the world of comics. They may even have some words of wisdom for those seeking to break in!
For more info:
http://camdencomiccon.com/