The Year of the Cock
: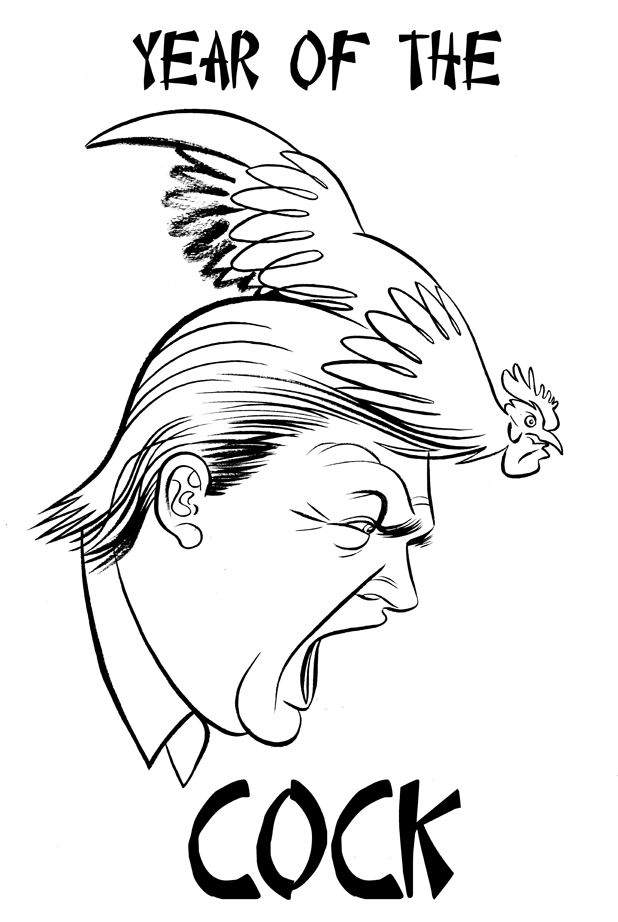 I promised myself I wouldn't draw the current President of the United States because I despise him. As an artist and writer who often reacts to real life in my work, it's nearly impossible to NOT artistically react to POTUS. Still, I think it's better for my heart and soul to ignore the megalomaniac narcissist. They hate it when you ignore them. But, you can't ignore your "commander in chief." Especially, when you find yourself marching and protesting all the awful decisions he makes.
So, when I was approached by two friends (aka Right2the1st) who concocted an idea for a t-shirt that needed illustrating, I initially said "No!" because (see above). However, an important part of being an artist and a citizen of the United States of America is freedom of expression. And, since the t-shirt had already been designed and just needed my finessing, I agreed to do it and here we are.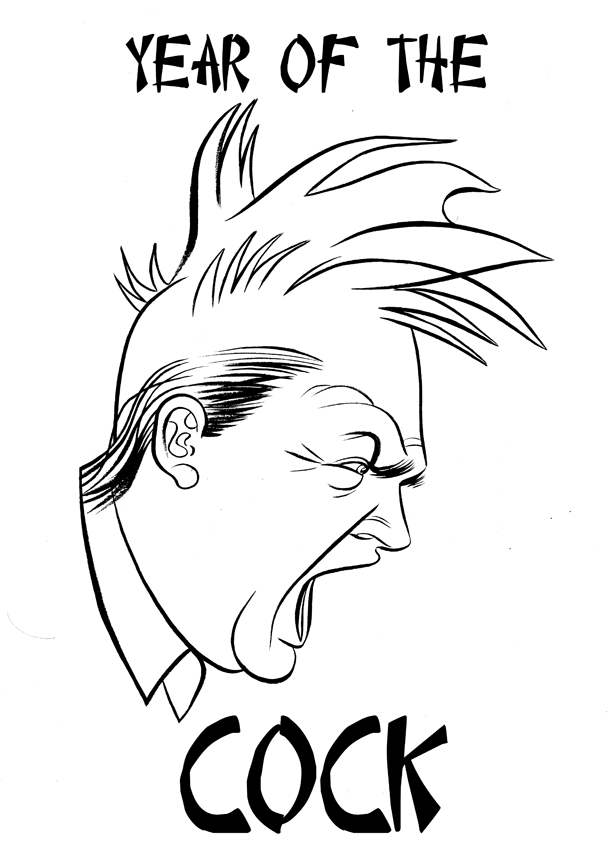 The first image (posted above) was my misinterpretation of said concept where, what I drew, was too literal. I still like it and I hope Right2the1st makes that version available. Meanwhile, you can get the original t-shirt concept (the second image posted above) here:
https://www.etsy.com/listing/508274141/chinese-new-year-t-shirt?ref=shop_home_active_1