Urban Folk Art® Studio's Halloween group art show 2016
: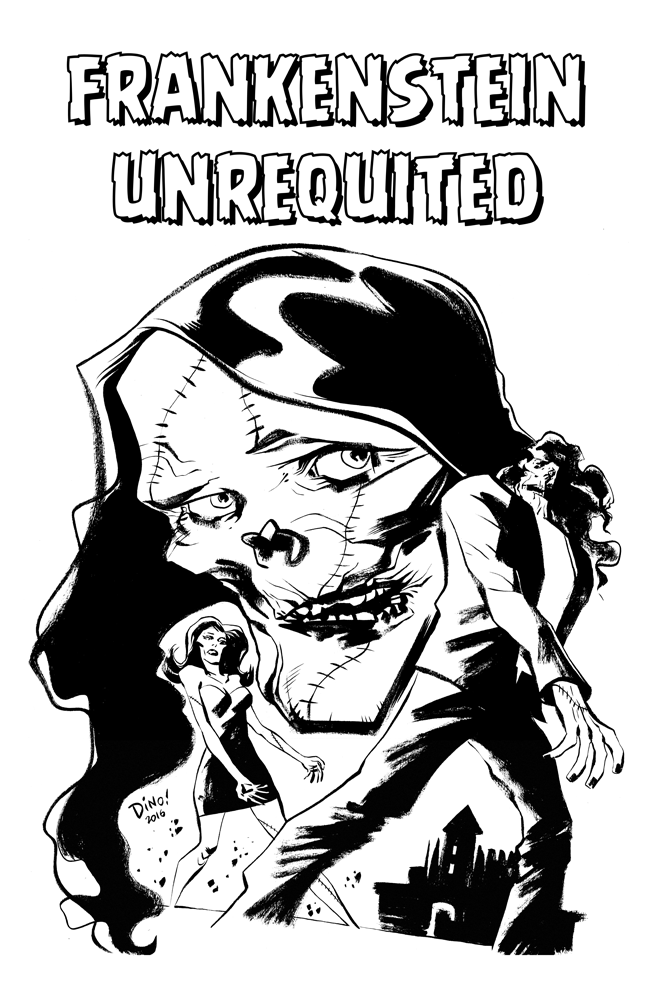 Urban Folk Art® Annual Halloween Group Art Show
Friday, October 28 at 7pm - 10pm
Urban Folk Art Studios
101 Smith St, Brooklyn, New York 11201
Facebook event page:
https://www.facebook.com/events/1768232630060896/
Join us for Urban Folk Art® Studio's yearly Halloween group art show. Opening Oct 28th, 27 awesome artists of varying mediums and backgrounds including painters, photographers, graphic designers, comic book artists, tattooers and more.
Artists include
Abe Lincoln Jr.
Adam Suerte
Brewster Smith
Chelle Mayer
Christa Cassano
Dave Tree
Dean Haspiel
Elizabeth Kresch
Gabriel Pantoja
Gregory Benton
incognitolibido
Jason Goungor
Jason Mitchell
Jason Shaltz
Jen Ferguson
Jessica Furst
Katie Diamond
Keith Thomson
Kevin Lyons
Luke Ratray
Mahoney Perkins
Mike Sorgatz
Pat Mazza
Pete Conlon
Rachel Gibbs
Robert Bobhomme
Sara Antoinette Martin
subtexture
tfuk
Willie Paredes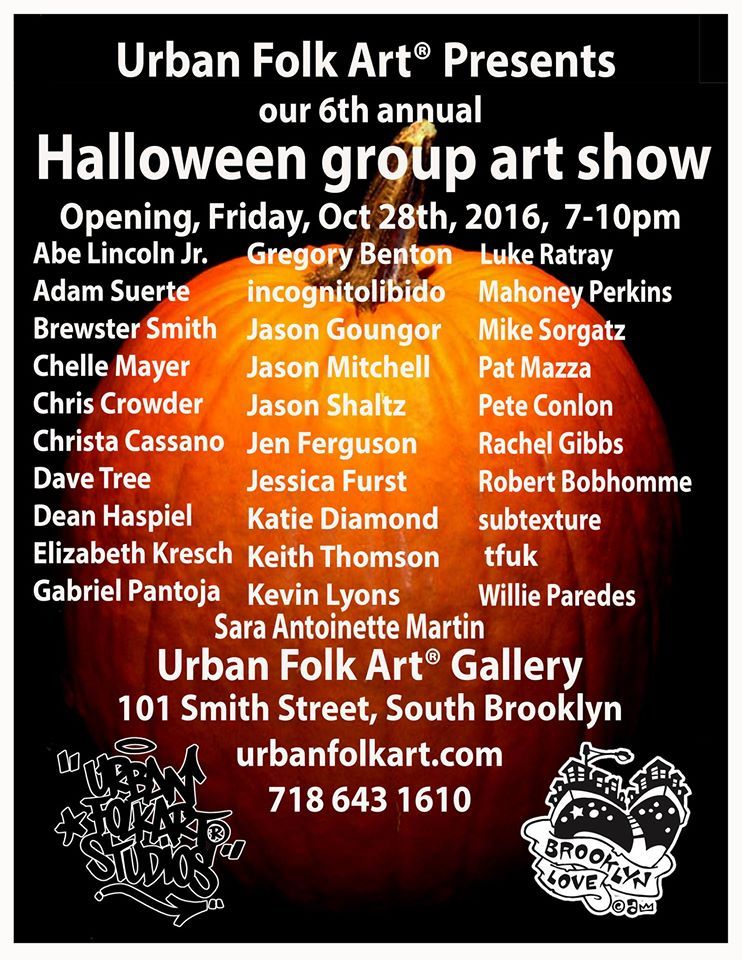 Hannah Means-Shannon reported about the art opening at Bleeding Cool:
http://www.bleedingcool.com/2016/11/01/what-the-urban-folk-of-brooklyn-get-up-to-for-halloween/