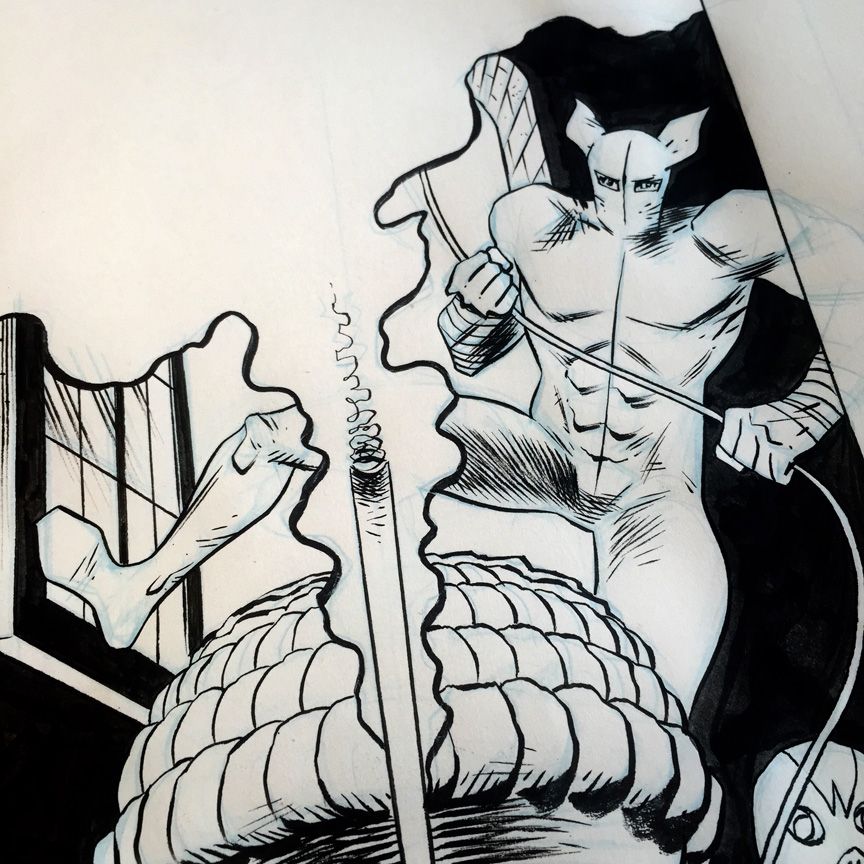 Now that season one of The Red Hook is wrapping up at LINE Webtoons.com (read it for free:
http://www.webtoons.com/en/super-hero/the-red-hook/list?title_no=643
), I'm currently working on a new 3-part Red Hook story for Dark Horse Presents
#s
29 - 31. This story takes place BEFORE the great secession that sparked a New Brooklyn Universe.
(BIG UPS to Hannah Means-Shannon for shepherding the deal, and Rachel Roberts for editorial notes)
Solicitation details:
Dark Horse Presents #29
Paul Levitz (W), Carla Speed McNeil (W/A), Kaare Andrews (W), Dean Haspiel (W/A), John Nadeau (W/A), Dan Jolley (W), Francesco Francavilla (W/A/Cover), Tim Hamilton (A), and Troy Nixey (A)
On sale Dec 21
FC, 48 pages
$7.99
This month, Dark Horse is celebrating a decade of Francesco Francavilla in comics! Features a stunning cover as well as the continuation of Francavilla's The Black Beetle in Kara Bocek! Plus, Dean Haspiel brings his popular webcomic The Red Hook to print!
This issue also features the continuation of favorites Brooklyn Blood by Paul Levitz and Tim Hamilton; Finder: Chase the Lady by Carla Speed McNeil; The Black Sinister by Kaare Andrews, Troy Nixey, and Dave McCaig; and Murder Society by John Nadeau and Dan Jolley!
http://www.bleedingcool.com/2016/09/14/dark-horse-solicits-for-deemeber-2016-new-from-richard-corben-john-arcudi-and-a-second-zelda-book/