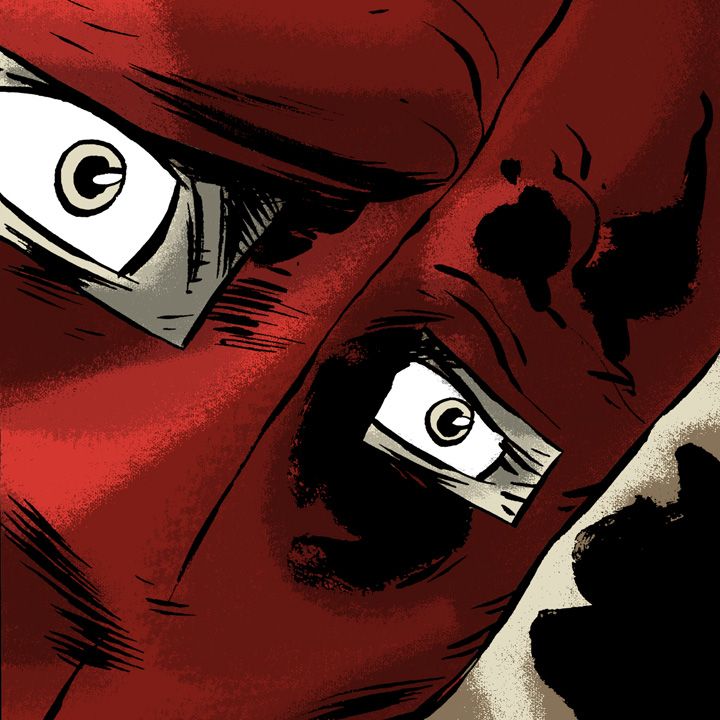 With heroism comes sacrifice in The Red Hook chapter 24:
http://www.webtoons.com/en/super-hero/the-red-hook/chapter-24/viewer?title_no=643&episode_no=25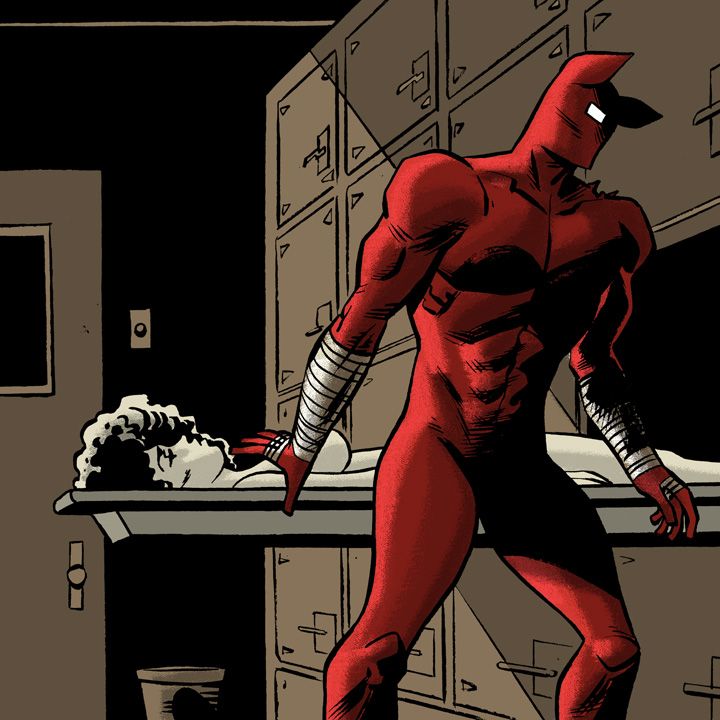 Read THE RED HOOK from the start for free:
http://www.webtoons.com/en/super-hero/the-red-hook/list?title_no=643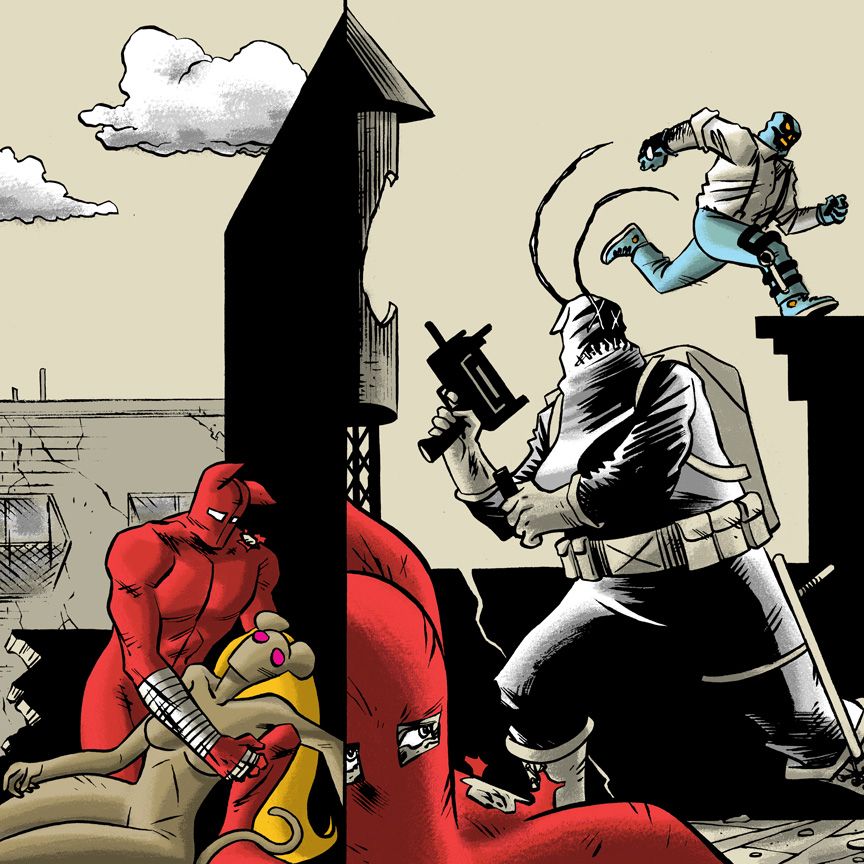 Hooked on Haspiel: The Rabidly Loyal Brooklynite Turns the Page on a New Chapter for his Beloved Borough:
http://www.brokenfrontier.com/hooked-haspiel-rabidly-loyal-brooklynite-turns-page-new-chapter-beloved-borough/
Excerpt:
You suggest that works of art will become a lucrative new currency in New Brooklyn. Could you elaborate a little on this idea of art as currency?
It's a total fantasy. In a sense, art has become New Brooklyn's oil where a doodle can buy you a drink and a landscape can buy you a house. There are so many artists in Brooklyn, many of them struggling (including myself), that I wanted to project this good will idea in hopes that it may transcend from my comix and come true.
You pay tribute to Jack Kirby and the Silver Age of comics throughout the strip. How has the King's influence on your work evolved over the course of your career?
Jack Kirby designed great ideas and drew powerful stories that forever impacted me. He practically reinvented the superhero genre, several times! Comix can do anything but one of the things they excel at is superhero stories, which is really just a combination of science fiction, crime and romance, with a sprinkle of horror.
Originally, I created The Red Hook as an artist's residency palette cleanser at Yaddo in Saratoga Springs, NY in 2012. Because I was going there to write for a month, I wanted to shrug off my comix leanings and The Red Hook was my attempt to create a character done in the spirit of "What if Jack Kirby, Alex Toth and Will Eisner collaborated on a superhero together?"