OHIO IS FOR SALE book release party
: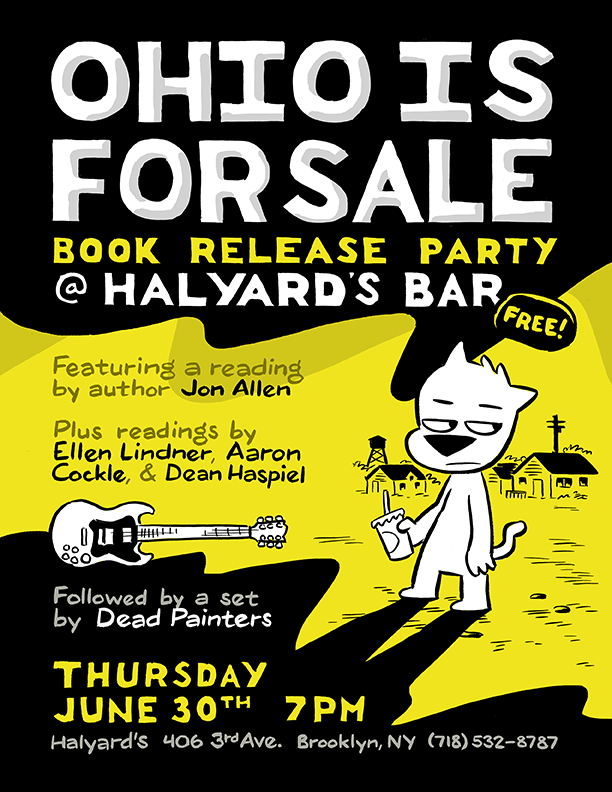 Thursday, June 30th, 7-10pm
Halyards
406 3rd Ave, Brooklyn, New York 11215
"Jon Allen's masterwork, Ohio is for Sale, will be making its official debut on Thursday, June 30th at Halyard's in Brooklyn. It's a full night with readings from Aaron Cockle, Ellen Lindner, Dean Haspiel and the man himself, Mr. Allen. This regal evening culminates with a performance by the band, Dead Painters. The festivities begin at 7 p.m. and best of all, it's absolutely free! Swing by, grab a drink plus a copy of Ohio is for Sale and say "hello". See you soon!"
Facebook event:
https://www.facebook.com/events/1035941006497441/