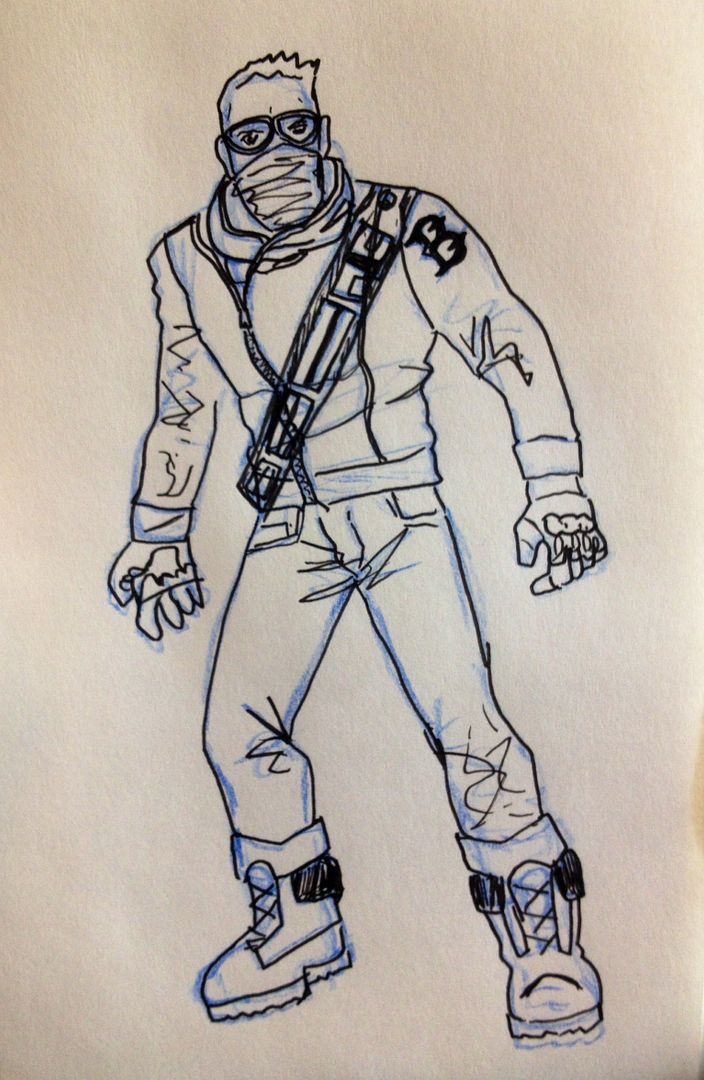 I lost one of my best friends a year ago today and WE lost a national treasure of a human being. Luckily, Seth Kushner was very creative and quite prolific. Above is a snapshot of an early costume design Seth drew based on a loose concept I did of his posthumous superhero, The Brooklynite, which will be greatly expanded upon and fully realized by co-creator Shamus Beyale come this summer from LINE WEBTOON.com. I have nine different drawings Seth did of this hero and it was a joy to see him drawing from the confines of a hospital bed (fighting cancer) when I only knew him to be a photographer and writer. I'm convinced, had he kept at it, Seth would have made a fine indie/alt comix artist.
I still find it difficult to process the fact that I can't talk to Seth everyday...the things I haven't been able to share with him. I still can't believe he's gone. I miss him. Sometimes I peruse the stuff he did at TRIP CITY, our Brooklyn-filtered literary arts salon, and it brings me smiles. You too can revisit Seth for a little while (all 13 pages! ~ link below) and I'll be sure to let you know when The Brooklynite debuts.
Schmuck. Mensch. Superhero. I love you, Seth.
http://welcometotripcity.com/author/seth-kushner/