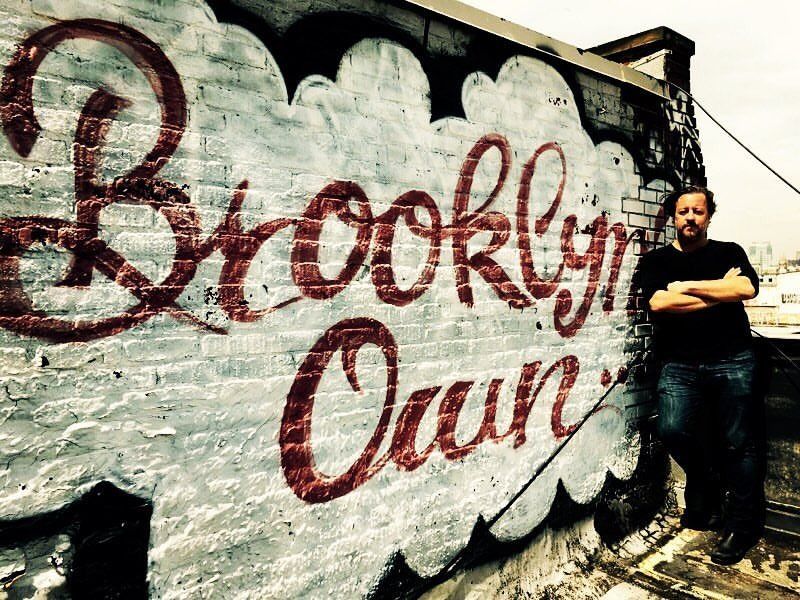 Joe Mauceri interviewed me today for PIX 11 television about my new/free webcomic series, THE RED HOOK, and the New Brooklyn Universe, published every Wednesday at LINE WEBTOON.
See/hear the video report:
http://pix11.com/2016/04/26/brooklyn-artist-creates-superhero-comic-about-the-borough/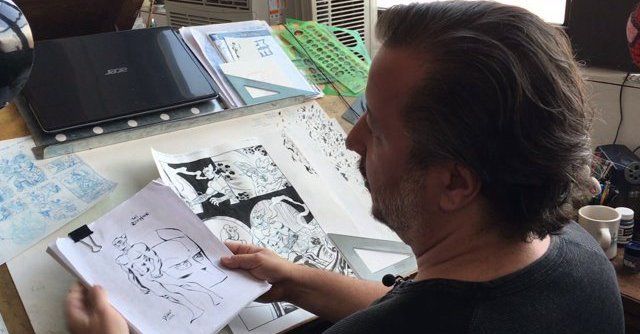 "BROOKLYN, N.Y. — The "New Brooklyn" universe is a comic world where the borough is a character as much as a setting.
Fed up with society, Brooklyn pulls away from the rest of New York creating it's own world and in the process it's own heroes.
"I love Brooklyn, I love New York City. I'm a native New Yorker. I don't want to be banished," said Artist Dean Haspiel. "So, with that in mind I thought about what if Brooklyn banished itself."
Haspiel moved to Brooklyn from Manhattan almost 20 years ago.
"You know when I first moved here did I get looks and stares, of course. People would cough and bark yuppie. I'm like 'I'm not a yuppie' you know. And now Brooklyn is more expensive than Manhattan and I guess that's a weird irony of sorts."
Concerned about getting priced out of a borough for the second time, Haspiel created a fantasy world where the borough beat everyone to the punch.
"I started to realize it's like it's own country and could sustain itself as a country."
In "New Brooklyn" the borough's heart is broken by indifference and apathy in society.
The borough decides to secede from the rest of the state, creating a new world where art is a commodity.
"Art is like Brooklyn's oil," said Haspiel.
The first title revolves around the "The Red Hook": a superhero trying to police good and evil while struggling to figure out where to draw the line for himself.
So far the hero come across other Brooklyn characters like Benson Hurst and The Green Point.
"For every normal sounding superhero character of villain I throw in a Brooklyn reference," said Haspiel.
The artist uses landmarks like the Brooklyn Bridge and the Williamsburg Bank in his drawings.
In the process he says he's learned so much more about the borough and the people who live here.
"The more I write the comic and draw it, the more I fall in love with it."
But he says you don't have to be from the borough to appreciate "The Red Hook" or any of "New Brooklyn." It's a story everyone can relate to.
"I'd like to think that my Red Hook comic could be set in any place else but Brooklyn. But why? Brooklyn is the coolest place on planet earth."
The Red Hook is available for free every week at Linewebtoon.com. New episodes come out every Wednesday."
Full report here:
http://mms.tveyes.com/PlaybackPortal.aspx?SavedEditID=7f3abf80-d380-4ed1-9fd7-bb7d34557aa4
You can read THE RED HOOK here:
http://www.webtoons.com/en/super-hero/the-red-hook/list?title_no=643