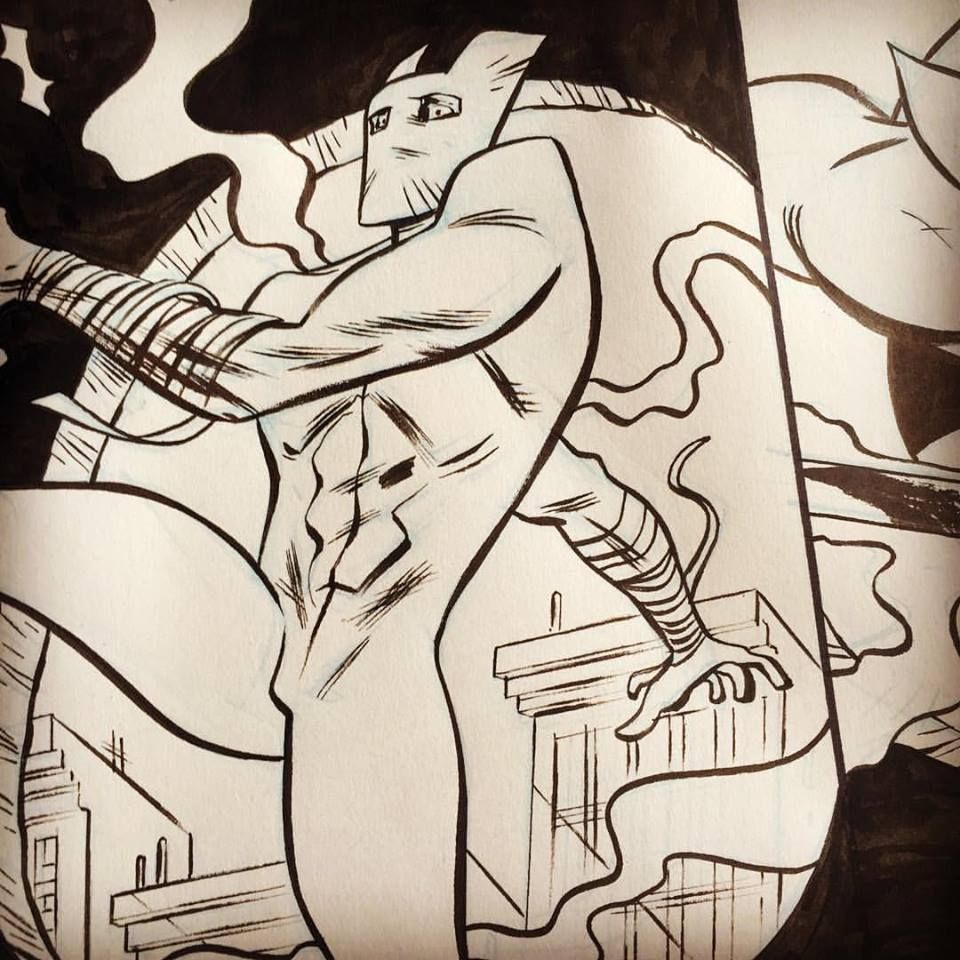 I talked with Gersh Kuntzman and Vince DiMiceli at the Brooklyn Paper Radio podcast and it bounces around between Brooklyn news and politics and The Red Hook and New Brooklyn.
Here is an excerpt from the website synopsis:
Brooklyn literally secedes in new webcomic series by Comic artist Dean Haspiel
"On the latest edition of Brooklyn Paper Radio, legendary Brooklyn comic book artist Dean Haspiel, whose new strip "The Red Hook" was featured in this scintillating breakdown of it on your own BrooklynPaper.com and in Go Brooklyn, described how he birthed the story of a superhero in a new nation of Brooklyn, while clearing his head at the world-famous Yaddo writers' retreat in Saratoga, New York — the same place Gersh has routinely been denied entry to.
"Wait I second," Kuntzman said. "They refused to let me write 'Murder at the Co-op' there."
That play will be produced this summer during the next Fringe Festival in Gaphattan.
Haspiel assured listeners that, despite what Gersh thinks, the retreat is not just a bunch or writers having sex, no matter what its other famous alumni might have written."
You can listen to the podcast here:
http://www.brooklynpaper.com/stories/39/16/bpr-dean-haspiel-interview-2016-04-15-bk.html