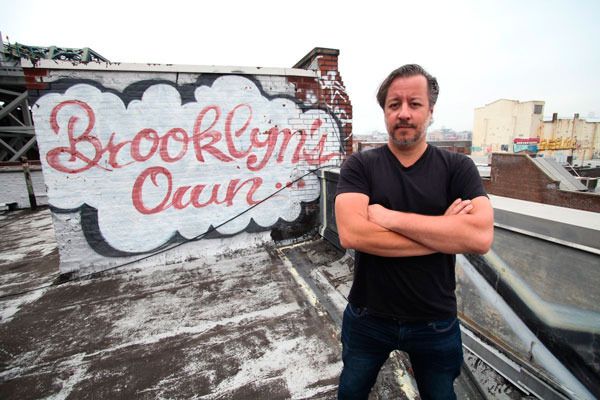 Giaco Furino interviewed me about my new WebToons series, THE RED HOOK, for The Brooklyn Paper.
Here are some excerpts:
In the opening panels of "The Red Hook," which launches its first chapter today, a seismic shock shatters the Brooklyn and Manhattan bridges and separates Kings County from Queens. The comic's creator came up with the earth-shaking idea in July 2014, when artists replaced the American flags on the top of the Brooklyn Bridge with white flags.
"I joked to a friend, 'Oh my God, Brooklyn gave up!' " said Dean Haspiel. "That's a really interesting idea, what if Brooklyn was sentient? And it literally and physically decided to secede from America?"
"I was aiming for a superhero but what I came up with is a super-thief," said Haspiel. "I thought about Red Hook and how difficult it is to live there. And I thought about what kind of superhero would be in Red Hook and I kind of created a bad guy. He's kind of like a Robin Hood, but he only takes care of himself and his girlfriend."
"I like that simplified, streamlined look," said Haspiel. "I can't get into all the bells and whistles of the new superheroes designed today. I like simplicity and clarity."
You can read the entire article/interview here:
http://www.brooklynpaper.com/stories/39/15/24-dean-haspiel-red-hook-2016-04-08-bk.html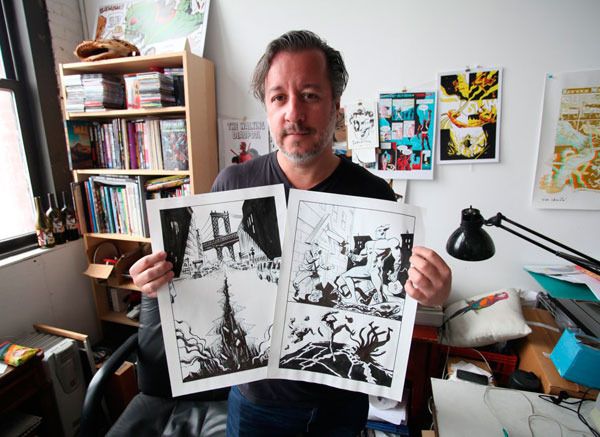 (photos by Jason Speakman for The Brooklyn Paper)