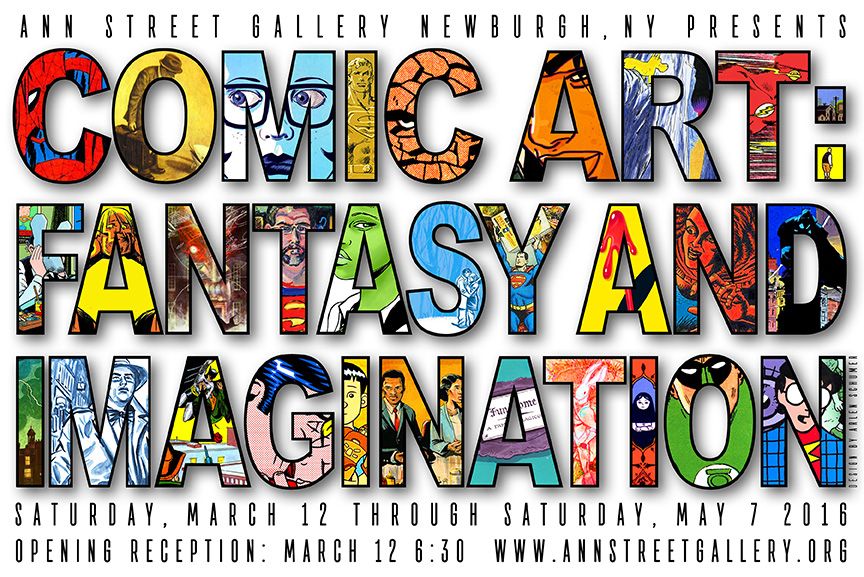 Please join me, Jen Ferguson, Christa Cassano, Arlen Schumer, and other artists for Safe Harbor's Ann Street Gallery exhibition "Comic Art: Fantasy & Imagination," the evening of Saturday, March 12th from 6:30pm - 8:30pm, located at 104 Ann St, Newburgh, New York 12550
"This new exhibition highlights a selection of artists whose work examines a diverse array of comic styles, as well as, investigates how contemporary artists —beginning with Pop Art legends Roy Lichtenstein and Andy Warhol—are appropriating the comic book medium, its imagery, and visual tropes into their work."
This exhibit was curated by Virginia Walsh. For more information call (845) 784-1146 or vwalsh@annstreetgallery.org.
http://www.safe-harbors.org/events/comicart/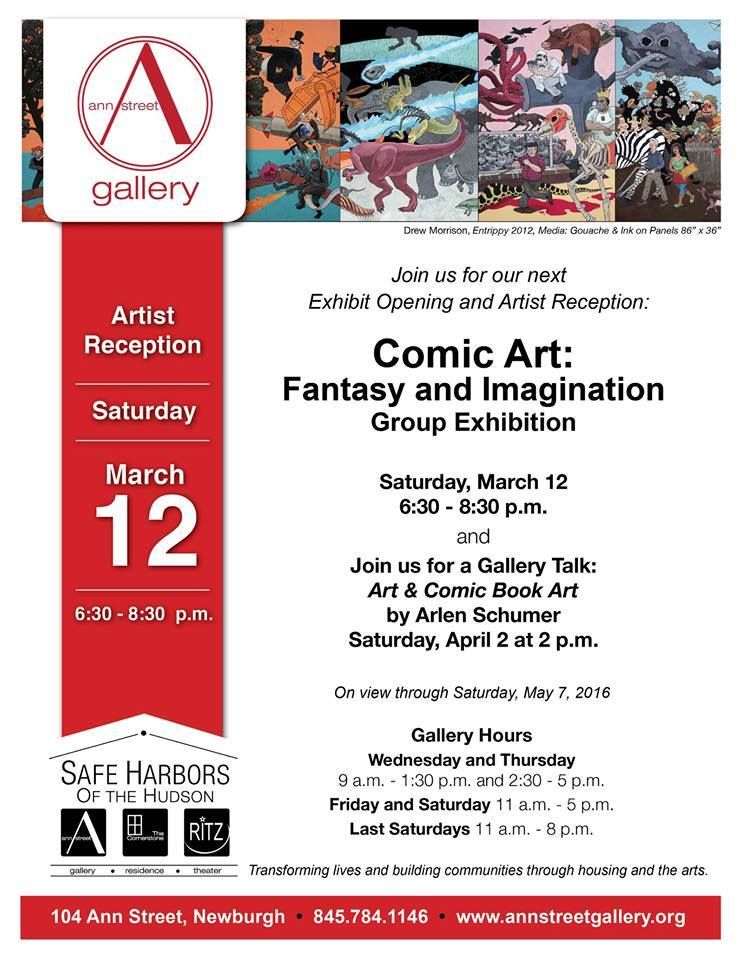 Facebook event page:
https://www.facebook.com/events/1073100009376829/