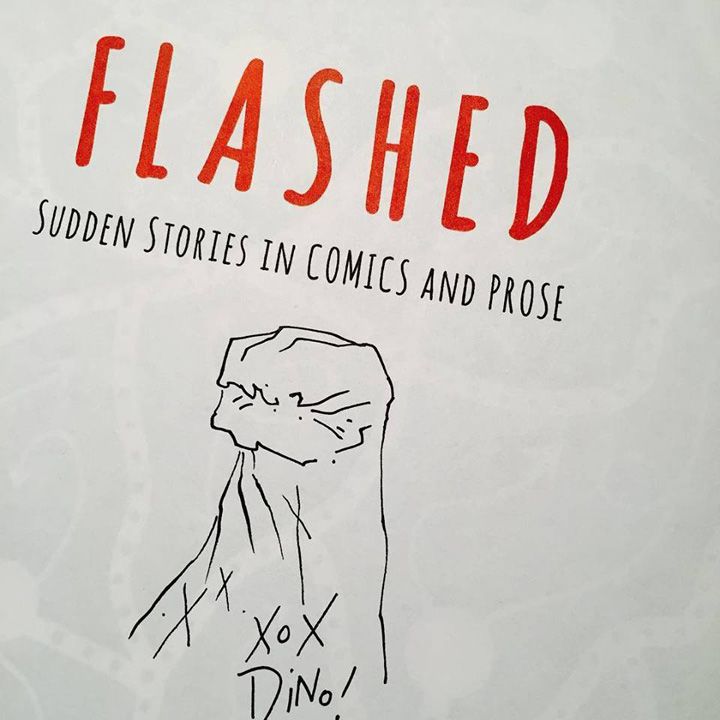 Join an all-star line-up of authors and illustrators to celebrate the release of Flashed: Sudden Stories in Comics and Prose. Featured authors Anna North (The Life and Death of Sophie Stark), Ben Greenman (The Slippage), Jason Little (Borb and Motel Art Improvement Service), and Dean Haspiel (Beef with Tomato), along with co-editors Josh Neufeld and Sari Wilson will present an exciting visual display of the comics, prose, comics triptych presented in their new book.
Friday, February 26th at 7 PM
BookCourt
163 Court St, Brooklyn, New York 11201
About Flashed: Sudden Stories in Comics and Prose:
Flashed is a collection of flash fiction stories in comics and prose, pressed up against one another. In dialogue. In concert. In conversation. The stories are arranged in "triplets"—each grouping a kind of call-and-response among the respective contributors. So Flashed is more than an anthology; it's a conversation—among some of today's most exciting prose writers and cartoonists—and between the forms of prose and comics.
https://www.facebook.com/events/220332404976713/