Opposable Thumbs - digital
: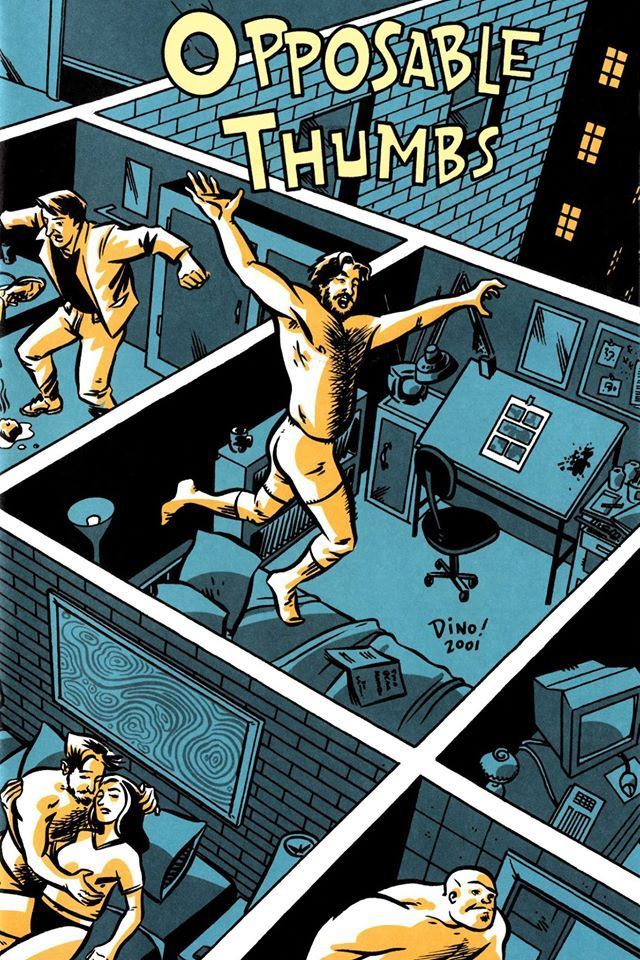 OPPOSABLE THUMBS is my pre-BEEF WITH TOMATO semi-autobio comix for less than 2 bucks for your holiday reading pleasure. Added Josh Neufeld & Harvey Pekar bonus.
Description:
"Opposable Thumbs is Dean Haspiel's stories of a born & bred New Yorker and the trials and tribulations of living in the big bad city which serves as the backdrop for the informed, existential expression in his sociological comics. In Opposable Thumbs, Haspiel unfolds existential, uproarious, compassionate stories full of personal wisdom. Even the bleakest and grubbiest settings are lovingly, lusciously rendered by Haspiel's sharp brush in one of the most recognizable styles in alternative comics, and ""quiet"" domestic scenes veritably simmer with graphic impact. Thoroughly conquering the territory Dean began to explore in the critically acclaimed two-man anthology Keyhole (with Josh Neufeld), Opposable Thumbs looks like the new front-runner in autobiographical storytelling. With a special introduction by autobiographical comics legend Harvey Pekar and illustrated by Josh Neufeld. The first issue is a 48-page collection, culling Dean Haspiel's best semi-autobiographical stories from the pages of Keyhole, Minimum Wage, Non, The Expo Anthology, and Dirty Stories 2."
You can download it here:
https://www.comixology.com/Opposable-Thumbs/digital-comic/320239