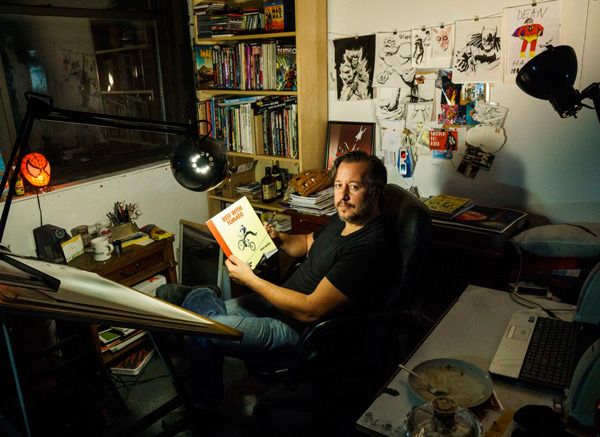 (Photographed by Stefano Giovannini)
Colin Mixson interviewed me about my graphic novel, BEEF WITH TOMATO, for The Brooklyn Paper in the article "Escape from Manhattan! Carroll Gardens cartoonist draws tale of finding a home in Brooklyn."
(Big Ups to Bill Roundy)
Excerpts:
"I was age 30, and I said, 'I know everything I need to know about New York, I'm a Manhattani­te,' and then I moved to Brooklyn and confronted the real concept of community," Haspiel explained.
"It's my love letter to Brooklyn," he said. "It's, warts and all, to expose the things that are really cool and f----- up about it."
"The old Italians in the neighborhood I moved into looked at me like I was some kind of yuppie," Haspiel explained. "I don't have anything against yuppies, I'm just not one of them."
"It's funny, because, as I get older, I'm starting to get those inklings of 'Get off my lawn,' " he said. "But it has gentrified a lot more and I get it. Neighborhoods like to be neighborhoods, and quarantine. It creates a sense of safety."
"I can't tell you what a New York story is, you have to live in it and it becomes that," he said. "I'm shrugging off the rigors of Manhattan, while trying to embrace the history of Brooklyn."
Read the entire article here:
http://www.brooklynpaper.com/stories/38/45/24-dean-haspiel-to-carroll-gardens-2015-11-06-bk.html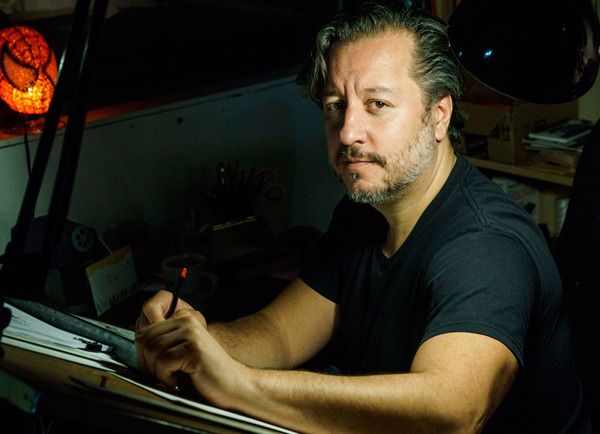 (Photographed by Stefano Giovannini)