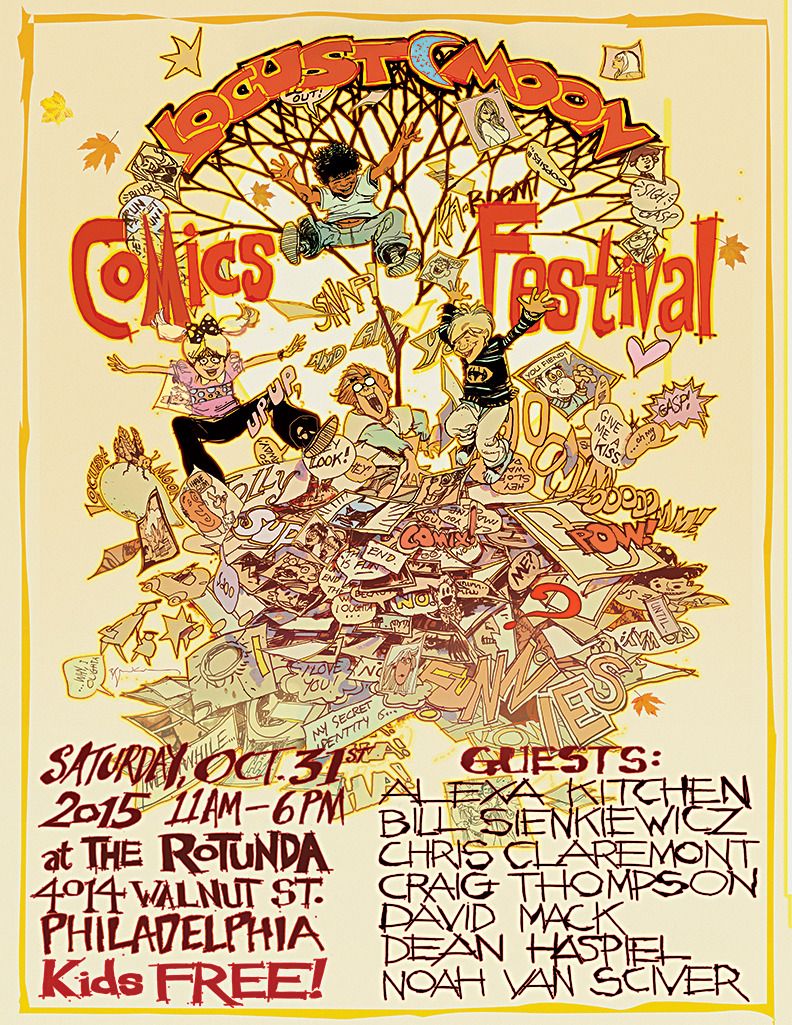 I'm a special guest at the Locust Moon Comics Festival 2015 this Halloween. I'll be sitting at table 21 with Hang Dai studio mates, Gregory Benton and Christa Cassano. I'll be selling/signing copies of BEEF WITH TOMATO and FEAR, MY DEAR, plus prints. I'll also be available for commissions.
And, I'll be taking part in a panel:
12:00pm – 1:00pm: DRAWING ON LIFE
Craig Thompson, Dean Haspiel, Andrea Tsurumi, moderator Kelly Phillips.
The 2015 LOCUST MOON COMICS FESTIVAL
SATURDAY, OCTOBER 31 – Halloween!
11am – 6pm
@ The Rotunda
4014 Walnut Street
Philadelphia, Pennsylvania 19104
http://locustmoonfest.com/