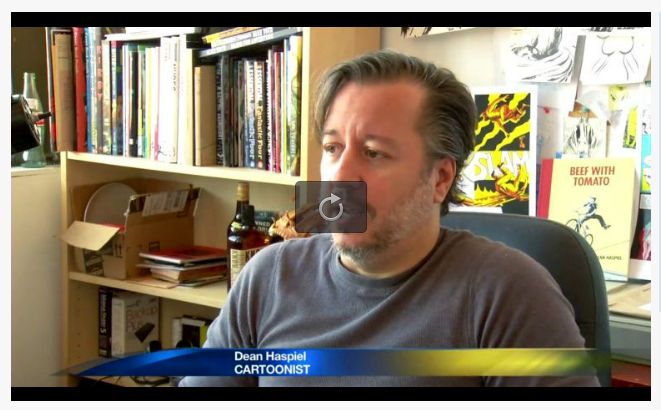 Reporter Esha Ray of News 12 Brooklyn interviewed me about my new graphic novel, BEEF WITH TOMATO, and my upcoming webcomic series, THE RED HOOK, at my Gowanus, Brooklyn studio, Hang Dai.
"A veteran Brooklyn cartoonist is creating a new comic series centered around the borough in an alternate universe.
Dean Haspiel is the co-creator of a series that will feature heroes like "Red Hook," "Brooklynite" and "The Purple Heart."
The 18-year borough resident says Brooklyn is a part of the city that doesn't get much attention in comic books.
Batman and Superman live in Gotham..."
http://brooklyn.news12.com/multimedia/video-interview-with-cartoonist-dean-haspiel-1.10984661