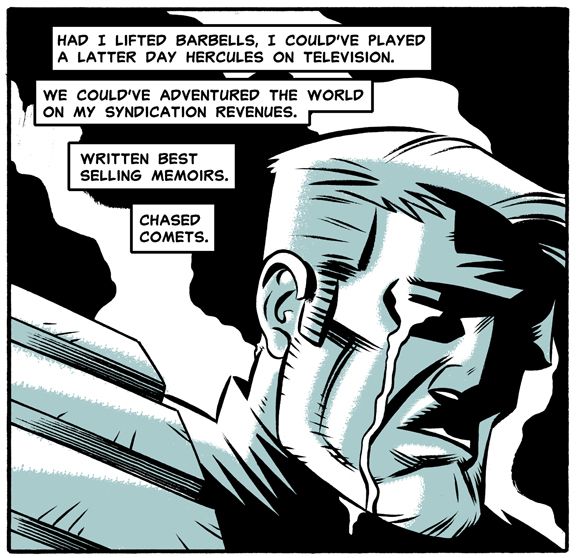 Next Monday - come see me read some naughty and poignant comix + other great entertainment for only $5!
Info:
Monday, August 3rd 8:00pm - 9:00pm
Upright Citizens Brigade Theatre, East Village
153 E 3rd St, New York, New York 10009
Tickets Available www.ucbtheatre.com
"[August] is the cruelest month," wrote T.S. Eliot, during a brief, undocumented summer visit to New York before the invention of the air conditioner. Why not head to UCB East to cool off, laugh, learn, drink, and wait for the sun to go down?
Join your host Nat Towsen for another whirlwind tour of downtown past, present, and future. Special sponsor Two Road Brewing Company will be on hand to dispense some chilly giveaways, and you'll be treated to these special guests:
Jena Friedman
* Field producer for The Daily Show
* Performing material from her upcoming Edinburgh Fringe show
Dean Haspiel
* Emmy winner, HBO's Bored To Death
* Artist for Marvel Comics
* Creator of Fear, My Dear and many other comics!
Anthony Atamanuik
* Seen on Broad City, 30 Rock
* Member of the legendary Death By Roo Roo
NYC Trivia
* With guest host Pete LePage (of Comic Book Club on the Nerdist Network)
* Win prizes from our local business sponsors!
Downtown History
* Learn about your city while sitting and/or drinking!
With giveaways from:
* Two Roads Brewing Company
* Two Boots
* Forbidden Planet NYC
$5
16+ unless accompanied by a adult
https://www.facebook.com/events/435231209995681/