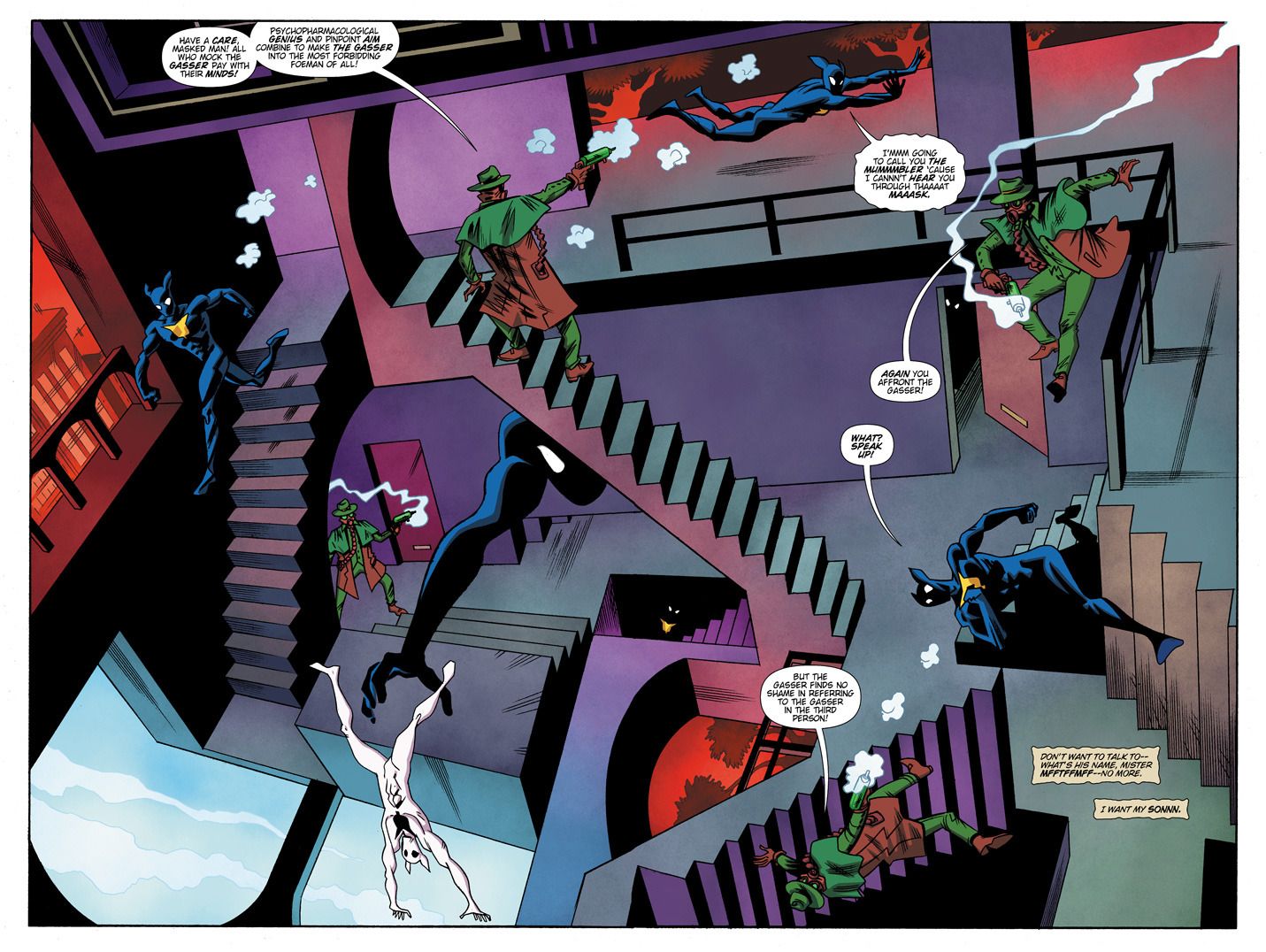 Excerpts:
"I originally proposed a different idea for the Freak Magnet sequel that involved an ex-girlfriend who was a therapist for disturbed superheroes, the power of fossil fuel and the resurrection of a Tyrannosaurus Rex dinosaur buried underneath the center of Impact City, and a zombie-version of The Jaguar.
But, my then editor, Paul Kaminski suggested we do something called Fox Hunt, and I wrote a different idea."
"Cartooning, at its most base, is a reduction of visual ideas boiled down to their narrative core. And, since graphic design helps to better convey visual ideas, the work becomes a formal yet instinctual challenge to innovate the blank page in order to serve the virtues of an illustrated story.
Laying out a story is the hardest part of making comix yet most rewarding.
When hitting a creative road block, I often steep in the work of Jack Kirby, Steve Ditko, Will Eisner, C.C. Beck, Alex Toth, Nick Cardy, Walter Simonson, Howard Chaykin, John Romita Jr, and Frank Quitely. Plus, any current comix I'm reading at the moment for inspiration."
"Whenever I read an issue of The Fox, it transports me to a time when comic books made me smile."
Read the entire interview here:
http://www.forcesofgeek.com/2015/07/fog-speaks-with-dean-haspiel-about-fox.html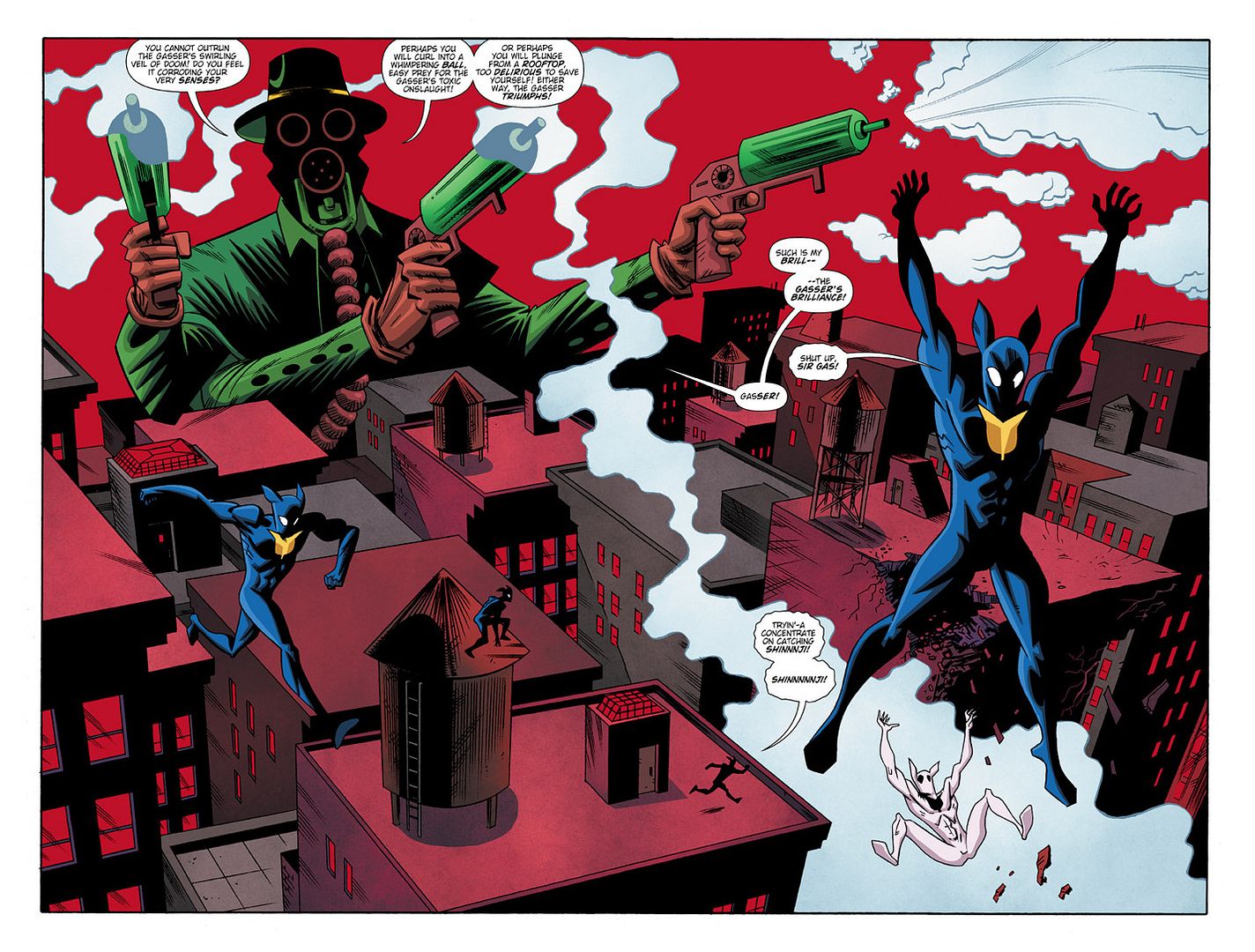 *images from The Fox #4 (Fox Hunt part 4, "The Snoring Corpse")