Black Panther sketch
: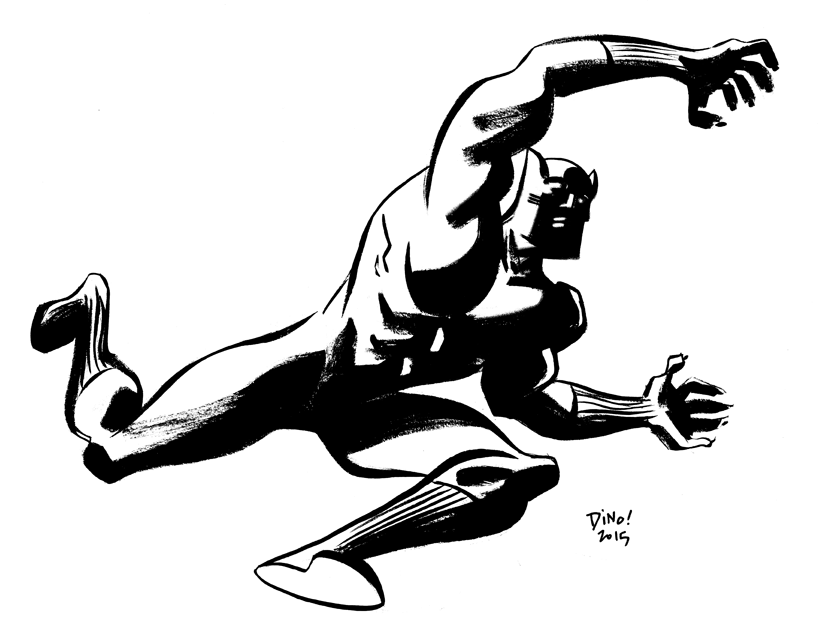 I was asked to draw The Black Panther for an upcoming magazine article involving Marvel Comics characters. My first attempt was based on a Jack Kirby illustration and that's the one they went with (I'll alert y'all when it's been released).
I wanted to try my hand at my own version (sans homage) and did a quick sketch. The pose is wonky but I was thinking about Kirby's original design where Black Panther's features were more prominent. I was trying to hint at something of an African mask in the shadows of his face. I don't think I pulled it off but it's something I'd like to return to as Black Panther is one of my favorite characters.